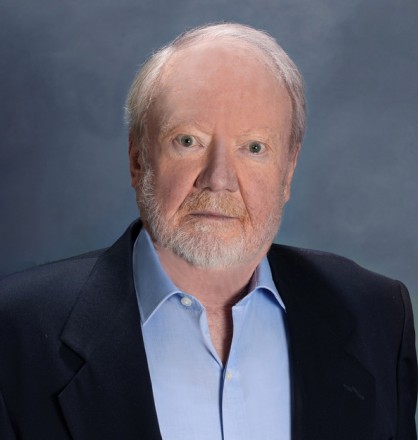 Experience
John Fraczek is an expert in the resolution of design-, construction-, and materials-related structural issues. He has investigated issues with mat and deep foundations, mass concrete, and numerous reinforced and prestressed concrete structures. Dr. Fraczek also has expertise in structural steel, structural vibrations, nondestructive testing, and structural repair and rehabilitation.
Dr. Fraczek is an established author and previously served as a principal speaker in a nationwide seminar series on concrete repair and restoration. He has presented numerous lectures on structural failures, repair techniques, mass concrete, materials performance, and nondestructive testing.
He originally joined WJE in 1979 and was actively involved in in-house research on corrosion and concrete durability during the early years of his career. From 1991 to 1999, he served as the president and CEO of Construction Technology Laboratories, Inc., a 130-person concrete materials testing and consulting firm in Skokie, Illinois. After working as an independent consultant, Dr. Fraczek rejoined WJE in 2001.
REPRESENTATIVE PROJECTS
Failure Investigation
Morgantown, WV: Collapse investigation of hopper in coal silo
Minneapolis, MN: Collapse investigation of falsework for Lake Street/Marshall Avenue bridge over the Mississippi River
Dhahran, Saudi Arabia: Failure investigation of SANG precast water tower
Various Structures - Mexico City, Mexico: Investigations after 1985 earthquake
Repair and Rehabilitation Design
North Bend, OH, and Steubenville, OH: Repair of cooling sections of natural draft cooling towers
Calvert City, KY: Design of new foundation and seismic retrofits for large liquid retention structure
Proctor & Gamble Headquarters - Mexico City, Mexico: Design of seismic strengthening for beam/column joints
Materials Evaluation
Evaluation and repair of concrete piers and bridge girders subjected to alkali-silica reactivity and delayed ettringite formation
Evaluation of concrete durability issues associated with cooling towers at power plants
Evaluation of cracking in concrete bridge decks
Evaluation of mix designs for mass concrete
Research and Testing
National Cooperative Highway Research Program Report No. 313: Corrosion Protection of Prestressing Systems in Concrete Bridges
Structural Analysis/Computer Modeling
Henderson, NV: Review analysis and construction of world's largest Venturi meter
Minneapolis, MN: Modeling of collapse of falsework for Lake Street/Marshall Avenue bridge
Review analysis of collapse of desulfurization platform in steel mill
Denver, CO: Probabilistic analysis of effects of large clay inclusions in airfield pavement
Dallas, TX: Finite element modeling of cold joints in chimney mat foundation
Finite element modeling of effects of voids at CIDH pile/navigation lock interface
Professional Affiliations
American Concrete Institute
Precast/Prestressed Concrete Institute
Structural Engineers Association of Illinois
Registrations
Professional Engineer in KY
Education
Stanford University
Bachelor of Science, Civil Engineering, 1968
Cornell University
Doctor of Philosophy, Structural Engineering, 1975