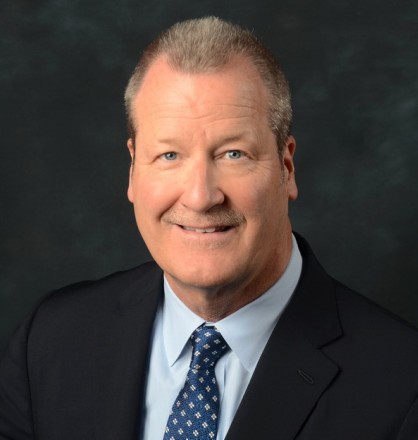 Experience
John Duntemann specializes in the assessment and repair of structural distress and serviceability problems in buildings, bridges, and other structures. In his forty-year career, he has performed a variety of consulting activities related to new and existing construction, including bridge and transportation structures, civic and commercial buildings, industrial buildings and facilities, stadiums and arenas, parking structures, storage tanks and temporary structures.
He has published more than forty papers and lectured extensively on the performance and assessment of structures, structural failures, structural rehabilitation, and design and construction codes and standards. He is a contributing author to the Handbook of Temporary Structures in Construction (1996, 2012) and the Forensic Structural Engineering Handbook (2000, 2010). He also authored a state-of-the-art standard, Guide Design Specification for Bridge Temporary Works (1995, 2015), adopted by the American Association of State Highway and Transportation Officials.
Mr. Duntemann is a Fellow of the Structural Engineering Institute (SEI) and International Association for Bridge and Structural Engineering (IABSE). He is past president of the Structural Engineering Association of Illinois (2013–2014) and served on the Illinois State Task Force on School Plan Review and Inspection (2006). He is also a former member of the National Council of Examiners for Engineering and Surveying Structural Exam Committee (2004–2010) and a member of the ASCE/SEI 7 Standards Committee, Minimum Design Loads and Associated Criteria for Buildings and Other Structures, since 1995.
REPRESENTATIVE PROJECTS
Structural Evaluation
ASARCO Electro Winning Building - Kearny, AZ: Analysis and repair of mining building subject to extreme differential movements
Rinconada Water Treatment Plant - Los Gatos, CA: Nondestructive evaluation and monitoring of concrete tank construction
Failure Analysis
Nettlehorst Elementary School - Chicago, IL: Failure investigation of long span timber truss and design replacement roof
Phoenix Sky Train - Phoenix, AZ: Failure analysis and repair recommendations related to concrete connection details.
SR91 Bridge 20 - CA: Failure analysis and litigation support for under-construction overpass
Repair and Rehabilitation Design
Audubon School Addition - New Orleans, LA: Evaluation and realignment of an out-of-plumb steel frame building
Burton Barr Central Library - Phoenix, AZ: Roof and fire sprinkler replacement after wind damage
Guaranteed Rate Field (formerly US Cellular Field) - Chicago, IL: Capital repair program
Marina Towers - Chicago, IL: Rehabilitation of landmark concrete facade
Ochsner Hospital - New Orleans, LA: Rehabilitation of pile cap foundations
Peer Review
Gaillard Center - Charleston, SC: Design review of civic building and theater restoration
Safeco Field (now T-Mobile Park) - Seattle, WA: Design peer review of new baseball stadium
Talking Stick Resort Arena - Phoenix, AZ: Design review of long-span steel roof trusses and concert load analyses
Professional Affiliations
American Concrete Institute (ACI)
American Society of Civil Engineers (ASCE)
Precast/Prestressed Concrete Institute (PCI)
Structural Engineers Association of Illinois (SEAOI), past President
Structural Engineering Institute (SEI), Fellow
International Association for Bridge and Structural Engineering (IABSE), Fellow
Registrations
Structural Engineer in AZ, IL, and LA
Civil Engineer in CA, DC, and NV
Professional Engineer in FL, GA, ID, IL, MB, MD, MI, NC, ND, NY, SC, TN, and WA
Education
University of Illinois at Urbana-Champaign
Bachelor of Science, Civil Engineering, 1978
Master of Science, Structural Engineering, 1981