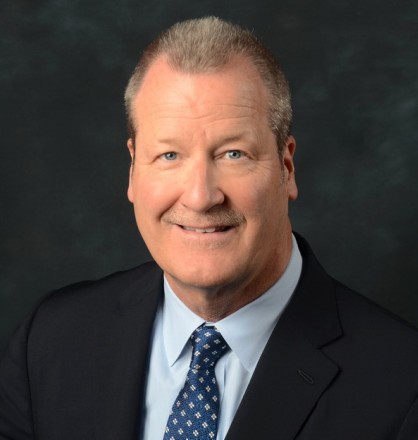 Experience
John Duntemann specializes in the assessment of structural distress and serviceability problems in buildings, bridges, and other structures. He has analyzed numerous conventional structures as well as several unique building systems, addressing general code conformance and related topics such as deflection, cracking, vibration, and lateral stability. Mr. Duntemann also performs a variety of consulting activities related to new and existing construction.
Mr. Duntemann was the principal author of the Guide Design Specifications for Bridge Temporary Works (1995, 2015), which was adopted by the American Association of State Highway and Transportation Officials (AASHTO). He is a contributing author to the Handbook of Temporary Structures in Construction (1996, 2012) and the Forensic Structural Engineering Handbook (2000, 2010).
Mr. Duntemann currently serves on the board of the Structural Engineering Association of Illinois and served on the Illinois State Task Force on School Plan Review and Inspection. He was also a member of the National Council of Examiners for Engineering and Surveying Structural Exam Committee (2004–2010).
Prior to joining WJE, Mr. Duntemann was a design engineer with Petro-Marine Engineering, Inc., in New Orleans. He was responsible for the structural design and development of contract drawings for several offshore drilling and production platforms in the Gulf of Mexico and the Gulf of Suez.
REPRESENTATIVE PROJECTS
Structural Evaluation
U.S. Supreme Court - Washington, D.C.: Blast evaluation of retrofit windows
Chicago Public Schools - IL: Assessment and repair of multiple schools
Port of New Orleans - LA: Damage assessment of wharf structures after Hurricane Katrina
Multiple Structures - Northridge, CA: Assessment and repair of seismic damage
Failure Analysis
Gavin Central School - Ingleside, IL: Investigation and repair of fractured plate-connected timber trusses
Aluminum Dome Structure - Lynchburg, VA: Failure analysis of dome roof on water storage tank
Phoenix Sky Train - Phoenix, AZ: Failure analysis and repair recommendations related to concrete connection details
Cline Avenue Ramp - East Chicago, IN: Failure investigation of falsework system
Repair and Rehabilitation Design
Fenway Park - Boston, MA: Development of repair plans for seating bowl reconstruction
Reach Resort - Key West, FL: Repair of post-tensioned reinforced concrete hotel and garage
Ochsner Hospital - New Orleans, LA: Structural rehabilitation of pile cap foundations
Marina Towers - Chicago, IL: Development of rehabilitation plans for landmark concrete facade
Peer Review
Hampton Roads Sanitation District - Norfolk, VA: Review construction details for reinforced concrete water treatment tanks
America West Arena (now U.S. Airways Center) - Phoenix, AZ: Design review and reinforcement of long-span steel roof trusses
Centre County Bridge - State College, PA: Erection and bracing of curved girder bridge
Safeco Field - Seattle, WA: Design peer review of new baseball stadium
Professional Affiliations
American Concrete Institute
American Society of Civil Engineers
International Association for Bridge and Structural Engineering
Structural Engineers Association of Illinois
Registrations
Civil Engineer in CA, DC, and NV
Structural Engineer in AZ, IL, and LA
Professional Engineer in FL, IL, Manitoba, MD, MI, NY, and WA
Education
University of Illinois at Urbana-Champaign
Bachelor of Science, Civil Engineering, 1978
Master of Science, Structural Engineering, 1981