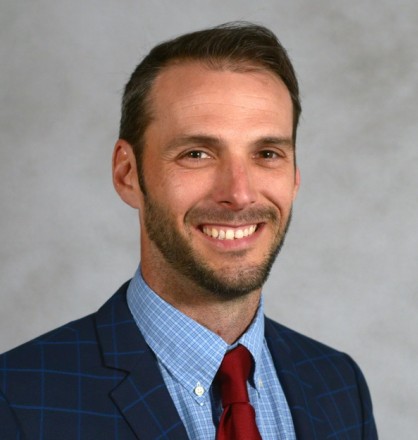 Experience
Jeremy Bridwell joined WJE in 2010 with six years of consulting experience in the investigation, design, and renovation of building enclosures. His projects commonly include investigations of existing buildings, consultation during construction, and building enclosure commissioning as well as insurance and litigation support.
Mr. Bridwell's experience includes a broad range of buildings, including high- and low-rise multifamily, office, hospital, government, and education facilities. He is experienced in various cladding systems, including portland cement plaster (stucco), EIFS, masonry, composite metal panels, glazed aluminum curtain wall and window systems, and panelized cladding systems.
Mr. Bridwell also works with existing and new design of various roofing systems. His investigations include evaluation after natural disasters, such as hurricanes and hailstorms, as well as installation and construction defect evaluations. He has experience in multiple roofing systems, including single-ply, multi-ply, and metal roofing.
Prior to joining WJE, Mr. Bridwell worked for French Engineering, LLC, where he acquired building enclosure experience.
REPRESENTATIVE PROJECTS
Architectural Testing
Bell Helicopter ROC - Hurst, TX: Water testing of roof
900 E. Park - Plano, TX: Instrumentation and water leakage analysis
Field Memorial Hospital - Centerville, MS: Lateral resistance testing of brick veneer
Prosper Middle School - Prosper, TX: Facade water testing
Facade Assessment
Holiday Inn - Ruston, LA: Water intrusion investigation
Macy's Parks at Arlington - Arlington TX: EIFS investigation
12 & 12 - Tulsa, OK: Facade assessment and water intrusion investigation
Arkansas State Highway Department - Little Rock: Brick veneer and window water leakage investigation
Wichita Falls Mural - Wichita Falls, TX: Bond assessment of mural tiles
Ambassador Hotel - Dallas, TX: Facade assessment and repair design
Design Review
Perot Museum of Nature and Science - Dallas, TX: Peer review and construction observation
The Victor - Dallas, TX: Design review and construction observation
Symphony Park Apartments - Las Vegas, NV: Design review and construction observation
Atelier - Dallas, TX: Design review and construction observation
Repair and Rehabilitation
Oak Tower - Kansas City, MO: Facade stabilization, window replacement, and reroofing design
Aberdeen Heights - Kirkwood, MO: Cladding repair design
Courtyard Marriott - Fort Worth, TX: Cladding repair design
Children's Health - Plano, TX: Air barrier and flashing repair design
Roofing and Waterproofing
NorthPark Center - Dallas, TX: Design and construction period services for reroof
Oklahoma City Federal Building - OK: Roof recover design
Iowa West Fieldhouse - Council Bluffs, IA: Roof investigation
Keller Independent School District - Keller, TX: Hail investigation
Northside Baptist Church - Corsicana, TX: Roof leakage investigation
Professional Affiliations
International Institute of Building Enclosure Consultants (IIBEC)
Registrations
Construction Documents Technologist
Professional Engineer in KS, LA, OK, MO, and TX
Registered Exterior Wall Consultant
Registered Roof Consultant
Education
Texas A&M University
Bachelor of Science, Civil Engineering, 2003