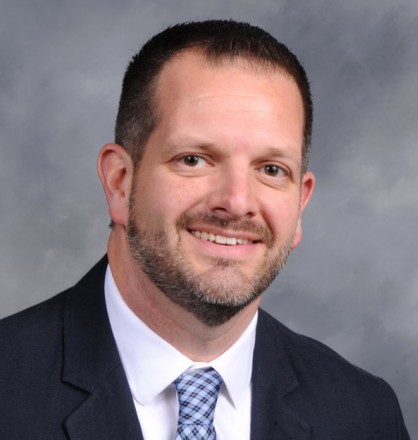 Experience
Jason Kamman has more than twenty years of occupational safety experience. As Director of Safety, his responsibilities include overseeing the broad scope of the company's safety program and providing training and safety expertise to all WJE employees.
In addition to holding the CSP designation, Mr. Kamman's training includes OSHA Construction 30-Hour, Fall Protection Train-the-Trainer, Suspended Scaffold Competent Person, Crane Safety, CPR and First Aid, Trenching/Excavation Competent Person, Confined Space Entry, and Incident Investigation.
Prior to joining WJE in 2010, Mr. Kamman spent nine years as a safety consultant managing contractor safety on large-scale construction projects. His past positions include safety director for a medium-sized general contractor and safety coordinator for an automotive metal-stamping facility.
REPRESENTATIVE PROJECTS
Construction Safety
ConAgra Foods, Slim Jim Manufacturing Plant - Garner, NC: Explosion-induced building collapse
Palo Verde Nuclear Generating Station, Water Reclamation Facility - Tonopah, AZ: Condition assessment and repair design
MGM City Center, Harmon Tower - Las Vegas, NV: Inspection and documentation of construction conditions
Morton Salt Packaging Facility - Chicago, IL: Building wall collapse
Illinois River Energy Ethanol Plant - Rochelle, IL: Condition assessment of grain silos
Industrial Rope Access
Washington National Cathedral - Washington, D.C.: Condition assessment of post-seismic damage
Gateway Arch - St. Louis, MO: Corrosion investigation
Alcatraz Cellhouse - San Francisco, CA: Exterior facade survey
Los Angeles Times Building - Los Angeles, CA: Critical facade assessment
Safety Plan Development
Kennedy Space Center, Vehicle Assembly Building - Cape Canaveral, FL: Corrosion inspection and condition assessment of elevated concrete slabs
Kennedy Space Center, Launch Pad 39B Sound Suppression System - Cape Canaveral, FL: Condition assessment of interior pipe coatings via industrial rope access
Port of Houston Authority, Turning Basin Terminal - Houston, TX: Structural assessment of wharves
Perry's Victory and International Peace Memorial - Put-in-Bay, OH: Repointing column joints study
Hoover Dam Monument Plaza - Boulder City, NV: Deterioration study
Thornton TARP Drop Shaft - South Holland, IL: Explosion cause determination and condition survey
Professional Affiliations
American Society of Safety Engineers (ASSE)
Registrations
Certified Safety Professional (CSP)
Education
Indiana University Bloomington
Bachelor of Science, Occupational Safety, 1997