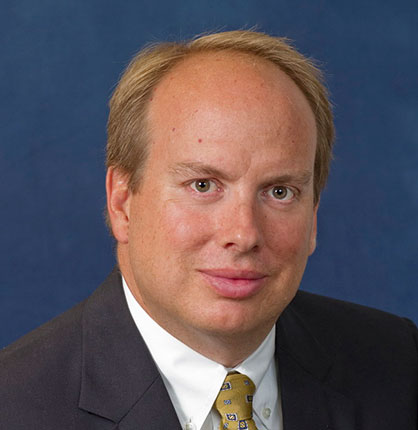 Experience
James Triano has expertise investigating and designing repairs to address problems with nearly all types of historic and contemporary building facades. Since joining WJE in 1991, Mr. Triano has investigated serviceability and durability issues with several hundred building structures. His typical projects involve facade failures, moisture infiltration, and corrosion and cracking of concrete and masonry structures. Mr. Triano has investigated distress in most types of cladding systems, including brick, terra cotta and stone masonry, EIFS, stucco, composite wall panel systems, and glass/aluminum curtain walls.
Mr. Triano has also been involved in the investigation of partial building collapses resulting from overloading and/or material degradation. He has developed plans and specifications for repairs and performed construction period services for many of the problems investigated. Mr. Triano's experience includes nondestructive testing including strain-relief testing and in situ strength testing of masonry walls, structural and water penetration testing of curtain walls, and projects involving strain gage instrumentation and data acquisition.
Mr. Triano has authored a number of industry related articles including "Durability of Concrete Made with Municipal Solid Waste Fly Ash" for ASCE Materials Journal and "Inspections–The Outside Story" for Maintenance Solutions magazine.
REPRESENTATIVE PROJECTS
Building Envelope Assessment
CityPlace I - Hartford, CT: Evaluation of granite and aluminum curtain wall, copper roof, and lobby atrium at tallest building in the state
State House Square - Hartford, CT: Evaluation of terra cotta and limestone facade at 55 State Street
Paul Mellon Center for the Performing Arts, Choate Rosemary Hall School - Wallingford, CT: Investigation of water penetration and design replacement of sloped glazing and gallery
Columbia University - New York, NY: Evaluation of facades for more than sixty buildings and preparation of reports for compliance with New York City's Local Law 11 facade inspection ordinance
Omni Parker House - Boston, MA: Investigation of distress in exterior masonry walls
Repair and Rehabilitation Design
New York Stock Exchange - New York, NY: Window replacement project
2 Park Avenue - New York, NY: Evaluation and repair design of historic masonry facade
745 Fifth Avenue - New York, NY: Evaluation and repair design of historic masonry facade
New York Life Building - New York, NY: Evaluation and repair design of historic masonry facade
Lord & Taylor - New York, NY: Window replacement project
Bell Telephone Building - Philadelphia, PA: Design repairs for exterior masonry restoration
Professional Affiliations
American Society of Civil Engineers (ASCE)
ASTM International (ASTM)
Structural Engineers Association of New York (SEAoNY)
Registrations
Civil Engineer in MA and NV
Professional Engineer in CT, MI, and NY
Education
University of Connecticut
Bachelor of Science, Civil Engineering, 1989
Master of Science, Structural Engineering, 1990