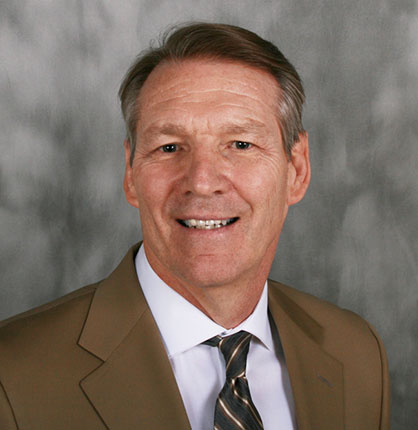 Experience
Gary Klein joined WJE in 1979 and has since investigated hundreds of concrete, steel, and wood structures. Most assignments have involved deterioration, distress, or failure of buildings and bridges. Mr. Klein's experience also includes the investigation of parking structures, tunnels, transit structures, stadiums, piers, environmental facilities, and wind turbines. Many of these studies have included repair design and construction observation services.
Mr. Klein has provided expert testimony in connection with many collapse and structural investigation projects.
From 1973 to 1979, Mr. Klein worked at the Chicago firms of McDonough Engineering, Inc., and HNTB. While with these firms, he was responsible for structural design and plan preparation for new bridge and tunnel construction as well as investigation and rehabilitation of existing structures.
REPRESENTATIVE PROJECTS
Bridge Engineering
Loop Road Bridge - VA: Structural investigation, repair design, and expert testimony
Wacker Drive Viaduct - Chicago, IL: Durability research, prototype testing, and health monitoring
Hamakua Coast Steel Trestle Bridges - Hilo, HI: Structural investigation and load testing
Illinois River Bridge: Design of a twin segmental box-girder bridge (with HNTB)
Collapse Investigation
I-80/94/294 Interchange at IL 394 - Lansing, IL: Collapse of Ramp J framing during erection
Koror-Babeldaob Bridge - Republic of Palau: 790-foot concrete box-girder span over the Toegel Channel
Los Angeles Metro Red Line - Los Angeles, CA: Subway tunnel collapse during remining
Kansas City Hyatt Regency Hotel - Kansas City, MO: Suspended walkway collapse
Repair and Rehabilitation Design
Fenner Wind Farm - Fenner, NY: Turbine foundation retrofit
Chicago and Northwestern Trainshed - Chicago, IL: Structural rehabilitation
Soldier Field - Chicago, IL: Structural rehabilitation
Research
Predicting Volume Change Movements and Forces in Buildings, PCI
Precast Spandrel Design, PCI
Dapped Tees, PCI
Structural Investigation
Central Artery /Tunnel Project (The Big Dig) - Boston, MA: Safety audit of tunnel and bridge structures
Lakefront Millennium Project - Chicago, IL: Post-construction structural review
Major Restaurant Chain - Various Locations, Nationwide: Wood truss inspection and repair programs

Professional Affiliations
American Concrete Institute
American Society of Civil Engineers
National Academy of Engineering
Precast/Prestressed Concrete Institute
Structural Engineers Association of Illinois
Registrations
Professional Engineer in FL, IL, KY, and MI
Structural Engineer in IL and MA
Education
University of Illinois at Urbana-Champaign
Bachelor of Science, Civil Engineering, 1973
Master of Science, Civil Engineering, 1975