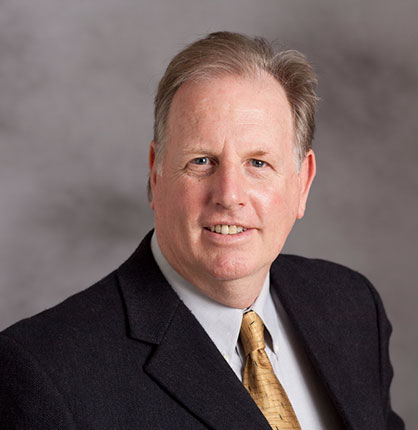 Experience
Daniel Eilbeck has more than twenty-five years of experience in the evaluation and repair of existing structures, ranging from concrete bridges to historic wood-framed cottages. His work has included structural engineering assessment as well as evaluation and materials conservation of historic building facades. Mr. Eilbeck has performed architectural and structural engineering evaluations of wood, steel, concrete and masonry structures, including preparation of drawings and specifications and construction administration.
Mr. Eilbeck has extensive experience with masonry facades exhibiting surface deterioration, corrosion, structural problems, and water intrusion, including evaluations of brick, stone, terra cotta, and concrete. He is also experienced in nondestructive evaluation, corrosion testing, and monitoring of concrete structures.
Mr. Eilbeck's structural engineering work has included repair designs, seismic upgrade designs, and studies of the structural behavior of traditionally nonengineered materials and systems. His projects have received three California Preservation Design Awards and the SEAONC Award of Excellence.
REPRESENTATIVE PROJECTS
Concrete Assessment
Alcatraz Cellhouse Facade - San Francisco, CA: Long-term corrosion potential monitoring of concrete facade
Sixth Street Viaduct - Los Angeles, CA: Evaluation of alkali-silica reaction cracking in a historic concrete bridge
County of Los Angeles Storm Channels - Los Angeles, CA: Destructive and nondestructive testing of concrete drainage channel walls
Century Plaza Hotel (now Hyatt Regency Century Plaza) - Los Angeles, CA: Evaluation, repair design, and construction administration of failing concrete balconies
Historic Preservation
Washington Monument - Washington, D.C.: Repair of earthquake damage to historic marble monument
One Market Street - San Francisco, CA: Brick and terra cotta facade restoration
R.C. Chronicle Building - San Francisco, CA: Restoration of historic brick, terra cotta, and sandstone facade
The Russ Building - San Francisco, CA: Terra cotta facade restoration
Saints Peter and Paul Church - San Francisco, CA: Cast stone facade repair and reconstruction
San Diego Museum of Art and the San Diego Museum of Man - CA: Evaluation and repair of historic cast stone ornamentation
Westin St. Francis - San Francisco, CA: Sandstone and brick facade restoration
Fire Damage Investigation
MacArthur Maze Collapse - Oakland, CA: Evaluation of fire-damaged concrete highway structure
Powell Street Bridge - Emeryville, CA: Evaluation of fire-damaged prestressed concrete bridge girders
Los Angeles County of Public Health Services Building - CA: Evaluation of concrete slab and precast panels damaged by fire
Seismic Evaluation
Crystal Cove State Park - Newport Beach, CA: Seismic evaluation and repair of historic wood-framed cottages
Saints Peter and Paul Church - San Francisco, CA: Seismic evaluation and repair of steeples
Geneva Office Building - San Francisco, CA: Seismic evaluation, temporary stabilization, and schematic repair design of historic unreinforced masonry building
Dyar House - Cuyamaca Rancho State Park, CA: Structural stabilization of historic stone building gutted by wildfire
The Villas of Walnut Creek - Walnut Creek, CA: Seismic evaluation and repair of wood-framed multiunit structures
Professional Affiliations
American Concrete Institute
Association for Preservation Technology International
International Concrete Repair Institute
Registrations
Civil Engineer in CA
Education
California Polytechnic State University
Bachelor of Science, Architectural Engineering, 1987