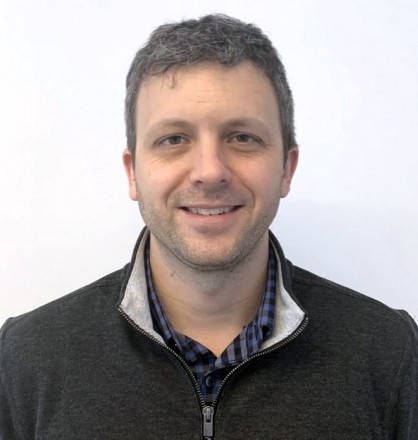 Experience
Since joining WJE in 2008, Blake Andrews has been involved in a variety of structural evaluation, analysis, and repair design projects. His experience includes behavioral characteristics and code requirements for concrete, steel, aluminum, masonry, wood, and glass materials. Mr. Andrews has analyzed numerous structures using two-dimensional and three-dimensional finite element modeling, including nonlinear behavior.
Mr. Andrews has experience with evaluation and repair of building envelopes and facades, including masonry, stone panel, concrete, and glass and aluminum curtain wall systems. His experience includes several historic buildings with limestone masonry facades in downtown Chicago, Illinois, and Paris, France.
Mr. Andrews has also evaluated a variety of cast-in-place and precast concrete structures, including buildings, bridges, parking garages, cooling towers, and foundations. Some of these projects involved field investigation and assessment of safety-related nuclear structures.
REPRESENTATIVE PROJECTS
Building Envelope Assessment
InterContinental Hotel - Chicago, IL: Investigation and repair of parapet distress
Westin Paris Vendôme - Paris, France: Assessment of limestone facade and concrete balconies
135 South LaSalle Street - Chicago, IL: Limestone facade examinations and repair period services
Eco Sapucai Business Tower - Rio de Janeiro, Brazil: Prepurchase inspection of high-rise building under construction
Fairmont Hotel - Chicago, IL: Granite panel evaluation and repair
Structural Evaluation
Oceanfront Condominium Complex - United States: Consulting and peer review for temporary support of existing historic structure incorporated into design of new complex
Byron Nuclear Generating Station Hyperbolic Shell Cooling Towers - Byron, IL: Structural condition assessment of two five hundred-foot-tall natural draft cooling towers
Indiana Toll Road - IN: Condition assessment of concrete bridge decks
Wind Turbine Installations - Multiple Locations, United States: Review of design of concrete-spread footing foundations
Byron Nuclear Generating Station Essential Service Water Cooling Tower - Byron, IL: Structural condition assessment of safety-related cooling tower in support of license renewal
Structural Analysis/Computer Modeling
Solar Array Installation - United States: Analysis of dynamic response and structural reliability of large array of solar panel support structures subject to time-varying wind loads
Electric Generating Station Hyperbolic Shell Natural Draft Cooling Towers - Mid-Atlantic Region, U.S.: Structural evaluation and repair program development for four hundred-foot-tall natural draft cooling towers
Precast/Prestressed Concrete Institute Applied Research Project: Nonlinear modeling and evaluation of dapped end double-tee members
University of Nebraska–Lincoln: Structural peer review/vibration analysis of stadium expansion
Oak Island Bridge - Oak Island, NC: Investigation of construction collapse
University of Guam, Leon Guerrero Building - Mangilao: Seismic evaluation
Repair and Rehabilitation Design
Alamosa School District - Alamosa, CO: Seismic evaluation and retrofit of elementary schools
Fenner Wind Farm - Madison County, NY: Foundation upgrade design
Medical Campus - IL: Design of concrete wall overlay
North Avenue Pedestrian Bridge - Chicago, IL: Deck bracing repairs
Olympia Center - Chicago, IL: Design of point-supported glass canopy
Larimer County Fairgrounds - Loveland, CO: Structural design of roof framing repairs
Professional Affiliations
Precast/Prestressed Concrete Institute (PCI)
Registrations
Professional Engineer in IL
Structural Engineer in IL

Education
Ohio University
Bachelor of Science, Civil Engineering, 2006
University of Illinois at Urbana-Champaign
Master of Science, Civil Engineering, 2008