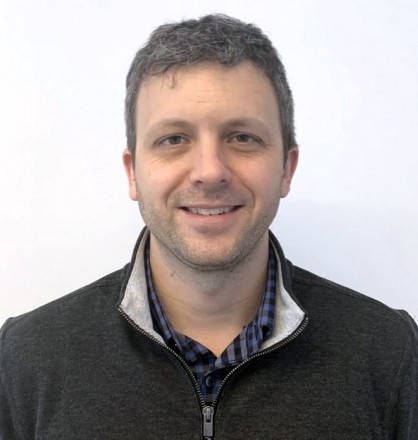 Experience
Blake Andrews has wide-ranging experience with evaluation and repair of building envelopes and facades, including masonry, stone panel, concrete, rainscreen, render, and glass and aluminum curtain wall systems. He has worked on building enclosure systems throughout the United Kingdom, Europe, and the United States.
Mr. Andrews is also experienced in the evaluation of the fire safety performance characteristics of building structural framing, fire separation elements, external walls, and cladding systems. He has performed performance and risk assessments on more than one hundred properties in the United Kingdom and in Europe.
In addition, Mr. Andrews has been involved in various structural evaluation, analysis, and repair design projects. His experience includes behavioral characteristics and performance standards for concrete, steel, aluminum, masonry, wood, and glass materials.
REPRESENTATIVE PROJECTS
Building Envelope Assessment
135 Bishopsgate - London, England: Assessment and repair design for modular glass, aluminum, and granite cladding external wall systems
1 Finsbury Avenue - London, England: Assessment of glazed lantern enclosure
Stanhope House - Portsmouth, England: Evaluation and repair of leakage issues in rainscreen cladding systems
The Helm - Bournemouth, England: Assessment of distress in faux brick slip render
High-Tech Campus - Eindhoven, Netherlands: Assessment and repair of distressed brick masonry facade
Westin Paris Vendôme - Paris, France: Assessment of limestone facade and concrete balconies
Hochhaus Uptown München - Munich, Germany: Assessment of water leakage through unitized curtain wall system
Envelope and Structure Fire Safety
Student Roost Student Accommodation - England, Northern Ireland, Scotland, and Wales: External wall fire safety assessment of approximately sixty properties
Accor Hotels - Asia, Europe, and the United Kingdom: Multiphase fire safety assessment of hotel exterior cladding systems for more than 800 properties
Landmark Pinnacle - London, England: Review of fire safety design of unitized curtain wall systems for seventy-four-story tower
Saint Crispin's House - Norwich, England: Review of fire safety design
Print Hall - Bristol, England: Review of fire separation and internal fire-stopping works
Pennine Five - Sheffield, England: Assessment of existing structural fire protection and fire separation elements
Structural Evaluation
Mall of India - Noida, India: Forensic structural assessment of collapse of long-span tubular steel roof framing
Industrial Warehouse - Northern Spain: Structural investigation of ponding-induced partial collapse of wood-framed roof
Depot Warehouse - Northern France: Assessment of connection region distress in precast concrete roof structure
Office Space - Prague, Czech Republic: Evaluation of collapsed plaster ceilings
Cooltoren - Rotterdam, Netherlands: Structural design review of fifty-story residential tower
Triangle Tower - Paris, France: Structural design review of forty-two-story pyramidal tower
Waterproofing Consulting
Broadgate Exchange Square - London, England: Design of waterproofing systems for renovation of 5,000-square-meter plaza
135 Bishopsgate - London, England: Design of roof, terrace, and public realm waterproofing systems
Northcliffe House - London, England: Evaluation of roof waterproofing systems
Shure Distribution Facility - Eppingen, Germany: Evaluation of roof leakage issues
Professional Affiliations
Building Envelope Assessment
135 Bishopsgate - London, England: Assessment and repair design for modular glass, aluminum, and granite cladding external wall systems
1 Finsbury Avenue - London, England: Assessment of glazed lantern enclosure
Stanhope House - Portsmouth, England: Evaluation and repair of leakage issues in rainscreen cladding systems
The Helm - Bournemouth, England: Assessment of distress in faux brick slip render
High-Tech Campus - Eindhoven, Netherlands: Assessment and repair of distressed brick masonry facade
Westin Paris Vendôme - Paris, France: Assessment of limestone facade and concrete balconies
Hochhaus Uptown München - Munich, Germany: Assessment of water leakage through unitized curtain wall system
Envelope and Structure Fire Safety
Student Roost Student Accommodation - England, Northern Ireland, Scotland, and Wales: External wall fire safety assessment of approximately sixty properties
Accor Hotels - Asia, Europe, and the United Kingdom: Multiphase fire safety assessment of hotel exterior cladding systems for more than 800 properties
Landmark Pinnacle - London, England: Review of fire safety design of unitized curtain wall systems for seventy-four-story tower
Saint Crispin's House - Norwich, England: Review of fire safety design
Print Hall - Bristol, England: Review of fire separation and internal fire-stopping works
Pennine Five - Sheffield, England: Assessment of existing structural fire protection and fire separation elements
Structural Evaluation
Mall of India - Noida, India: Forensic structural assessment of collapse of long-span tubular steel roof framing
Industrial Warehouse - Northern Spain: Structural investigation of ponding-induced partial collapse of wood-framed roof
Depot Warehouse - Northern France: Assessment of connection region distress in precast concrete roof structure
Office Space - Prague, Czech Republic: Evaluation of collapsed plaster ceilings
Cooltoren - Rotterdam, Netherlands: Structural design review of fifty-story residential tower
​Triangle Tower - Paris, France: Structural design review of forty-two-story pyramidal tower
Waterproofing Consulting
Broadgate Exchange Square - London, England: Design of waterproofing systems for renovation of 5,000-square-meter plaza
135 Bishopsgate - London, England: Design of roof, terrace, and public realm waterproofing systems
Northcliffe House - London, England: Evaluation of roof waterproofing systems
Shure Distribution Facility - Eppingen, Germany: Evaluation of roof leakage issues
Registrations
Professional Engineer in IL
Structural Engineer in IL

Education
Ohio University
Bachelor of Science, Civil Engineering, 2006
University of Illinois at Urbana-Champaign
Master of Science, Civil Engineering, 2008