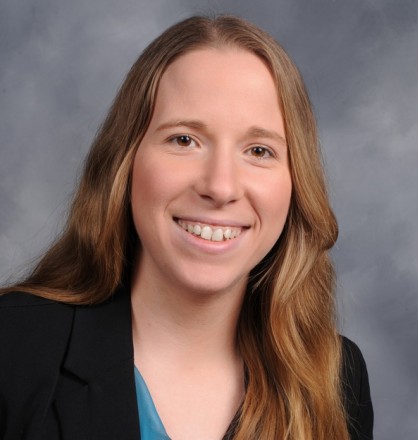 Experience
Ariel Kousgaard joined WJE in 2016 with six years of academic research experience in progressive collapse, masonry analysis, stone condition assessment, and historic rehabilitation. Dr. Kousgaard's research included the use and durability of fiber-reinforced materials in masonry retrofits and historic rehabilitation, including the use of these materials in ancient structure rehabilitation.
Since joining WJE, Dr. Kousgaard has had a wide range of experience in the investigation and repair of building enclosures, particularly expertise with exterior cladding issues related to brick masonry, terra cotta, and stone. She has taken part in building enclosure condition surveys, repair designs, and preparations of drawings and specifications. She has performed construction observation and testing services during repairs that have included the review of in-progress repairs and quality assurance during construction.
Dr. Kousgaard has also performed laboratory testing of stone cladding materials to evaluate structural performance. This includes testing of materials in accordance with the standards of ASTM International.
REPRESENTATIVE PROJECTS
Masonry Facade Assessment and Repair
Missouri State Capitol - Jefferson City: Stone facade condition assessment, documentation, repair design, construction documents, and construction observation
Clark Adams Building - Chicago, IL: Brick masonry facade repair observation
Old Chicago Main Post Office - IL: Construction observation of stone, brick, and terra cotta facade repair
Fulton County Courthouse - Atlanta, GA: Terra cotta condition assessment, documentation, repair design, and construction documents
On Leong Merchants Building (Pui Tak Center) - Chinatown, Chicago, IL: Inspection and repair design of terra cotta and brick masonry; cast iron, concrete, and steel entrance canopy inspection and repair design
Theater Place - Buffalo, NY: Terra cotta condition assessment, documentation, and repair scope
Commerce Bank Building - Peoria, IL: Terra cotta assessment, repair design, construction documents, and construction observation
Gallery of Park Ridge Condominiums - Park Ridge, IL: Brick masonry condition assessment, repair design, construction documents, and construction observation
Crestwood Place - Northbrook, IL: Brick masonry assessment, repair design, construction documents, and construction observation
Salvation Army Rehabilitation Center - Rockford, IL: Brick masonry condition assessment, repair design, and construction documents
Sisters of St. Joseph of Carondelet - St. Louis, MO: Brick masonry repair design
Illinois Executive Mansion - Springfield: Masonry, concrete, and steel repair design and construction documents
Historic Preservation
Bissel Street and Grand Avenue Water Towers - St. Louis, MO: Brick, stone, and cast-iron condition assessment
Historic San Juan City Walls - San Juan, PR: Stone and brick structure condition assessment
Stone Cladding Evaluation and Testing
980 N. Michigan (One Magnificent Mile) Building - Chicago, IL: Investigation and documentation of thin granite veneer
600 Travis - Houston, TX: Investigation, testing, and repair of thin granite cladding
Water Tower Place - Chicago, IL: Survey, documentation, and testing of thin marble panels
Education
University of Nebraska-Lincoln
Bachelor of Science, Architectural Engineering, Structural Emphasis, 2012
Master of Architectural Engineering, Structural Emphasis, 2013
Doctor of Philosophy, Architectural Engineering, Structural Emphasis, 2016