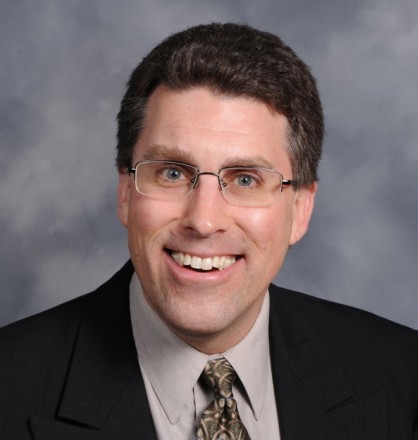 Experience
Andrew Doane is a computer-aided design and drafting specialist at WJE. He works with the company's other design professionals to develop repair documents for a wide variety of projects. His areas of expertise include the design, production, and plotting/transmitting of project drawings and electronic files, which are used by clients and contractors during the execution of repair work.
Mr. Doane also has experience in the areas of facade rehabilitation and structural evaluation. He has identified and documented deterioration on numerous masonry and concrete facades, often while completing critical examinations of building walls. During facade repair projects, he has been responsible for inspecting the quality of work and determining repair quantities. In addition to facade work, Mr. Doane has completed numerous parking garage inspections as well as evaluations of wood trusses and steel joists in various buildings.
Before joining WJE in 2002, Mr. Doane worked for a structural design firm in Chicago. He designed wood, concrete, and steel structures for many residential and small commercial projects throughout the city. Using computer-aided design software, Mr. Doane produced the structural drawings necessary for these projects.
REPRESENTATIVE PROJECTS
Computer-Aided Design and Drafting
ASARCO Electrowinning Building - Kearny, AZ: Preparation of drawings and details for repairs at the building's steel trusses and steel crane rails
Aux Sable Middle School - Joliet, IL: Preparation of drawings for repairs at concrete slabs, masonry walls, and interior finishes
Northwestern University, 1900 Orrington Avenue - Evanston, IL: Preparation of plans, details, and annotated photographs describing masonry and wood framing repairs
Masonry Restoration
City Hall Square Apartments - Milwaukee, WI: Identification of facade deterioration, preparation of repair specifications, and observation of repairs at historic brick structures
Northwestern University, Montgomery Ward Memorial Building - Chicago, IL: Identification of stone facade deterioration and inspection of limestone repairs
Concrete Structures
Sheraton Chicago Hotel & Towers - Chicago, IL: Observation of concrete and sealant repairs at the exterior facade
Solomon Schechter Day School - Northbrook, IL: Inspection of parking garage and courtyard deterioration of concrete surfaces and repair observation
Structural Evaluation
Major Restaurant Chain - Nationwide: Inspection and analysis of wood roof trusses and preparation of repair documents for damaged trusses
Major Retail Chain - Nationwide: Inspection and structural analysis to check the adequacy of welds at steel roof joists
Facade Assessment
303 West Madison - Chicago, IL: Identification of exterior window and stone panel deterioration, preparation of repair specifications and repair sketches, and measurement of repairs
State Place Condominiums - Chicago, IL: Critical and visual examinations of buildings' exterior concrete and masonry facades
Education
University of Michigan
Bachelor of Science, Architecture, 1995
Bachelor of Arts, English, 1995
Purdue University
Bachelor of Science, Civil Engineering (Structures), 2000