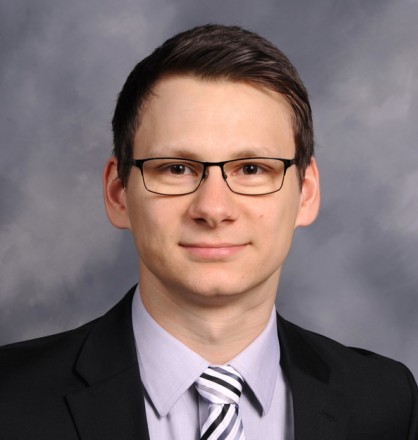 Experience
And Mele joined WJE in 2015 and has since been involved in a variety of building enclosure investigation and repair projects. He has performed observations during construction of new building enclosures and during repairs to existing systems. He has also conducted and witnessed numerous exterior envelope mock-up and field tests, including water leakage and air infiltration testing of air and weather barriers and window/curtain wall systems.
Mr. Mele has participated in peer reviews of exterior enclosures and assisted in the design of interface detailing with emphasis on constructability, water penetration resistance, and mitigating condensation potential. He has expertise in evaluating moisture related building enclosure issues through thermal and hygrothermal analysis of building assemblies.
As an NFRC Certified Simulator, Mr. Mele is proficient in the use of THERM and WINDOW to analyze thermal performance and localized heat transfer effects in building enclosures.
REPRESENTATIVE PROJECTS
Building Enclosure Consulting
National Bio- and Agro-Defense Facility - Manhattan, KS: Exterior envelope design review and construction observation services, including field testing
Mercy Gilbert Medical Center - Gilbert, AZ: Exterior envelope design review and construction observation services, including field testing
Amherst College - Amherst, MA: Building enclosure commissioning services, including design review and field testing observations
Water/Air Leakage Assessment
The Salvation Army Kroc Center - Quincy, IL: Water leakage investigation; design of exterior envelope repairs
Rubloff Building - Chicago, IL: Water leakage investigation; development of repair documents
John A. Logan College - Carterville, IL: Moisture distress condition assessment, design review, and construction observation services
Facade Assessment
AccorInvest Hotel Portfolio - Various Locations, Europe: Characterization of exterior cladding and wall assemblies through document review and field investigation
First National Center - Oklahoma City, OK: Investigation of brick, limestone, and decorative metal exterior cladding distress conditions
5200 North Sheridan - Chicago, IL: Evaluation of brick and limestone masonry distress conditions, development of repair documents, and construction observation services
Archdiocese of Chicago Parishes - IL: Multiple property assessment of exterior envelope; identification of and advising on conditions for maintenance/repair
Repair and Rehabilitation
135 Bishopsgate - London, UK: Water leakage investigation; development of integration detailing at roof/wall interface
300 South Wacker - Chicago, IL: Development of mechanical penthouse screen wall construction documents; construction observation services
U.S. Federal Courthouse - Cedar Rapids, IA: Investigation of exterior envelope failure/storm damage and repair design-assist
Knapp Center for Biomedical Diversity - Chicago, IL: Thermal analysis; development of documents for exterior wall assembly replacement
Windows and Curtain Walls
Mercy Hospital Northwest Arkansas - Bentonville: Design review; air and water penetration field testing
Pima County Administration Buildings - Tucson, AZ: Design and development of documents for curtain wall replacement
Private Residence - Chicago, IL: Exterior envelope design review; thermal analysis
Private Residence - New York, NY: Thermal analysis; observation of laboratory air, water, and structural mock-up testing
Professional Affiliations
National Fenestration Rating Council (NFRC)
Registrations
Professional Engineer in IL
NFRC Certified Simulator
Education
Illinois Institute of Technology
Bachelor of Science, Architectural Engineering, 2015
Master of Architectural Engineering, 2015