Don't Miss an Opportunity with WJE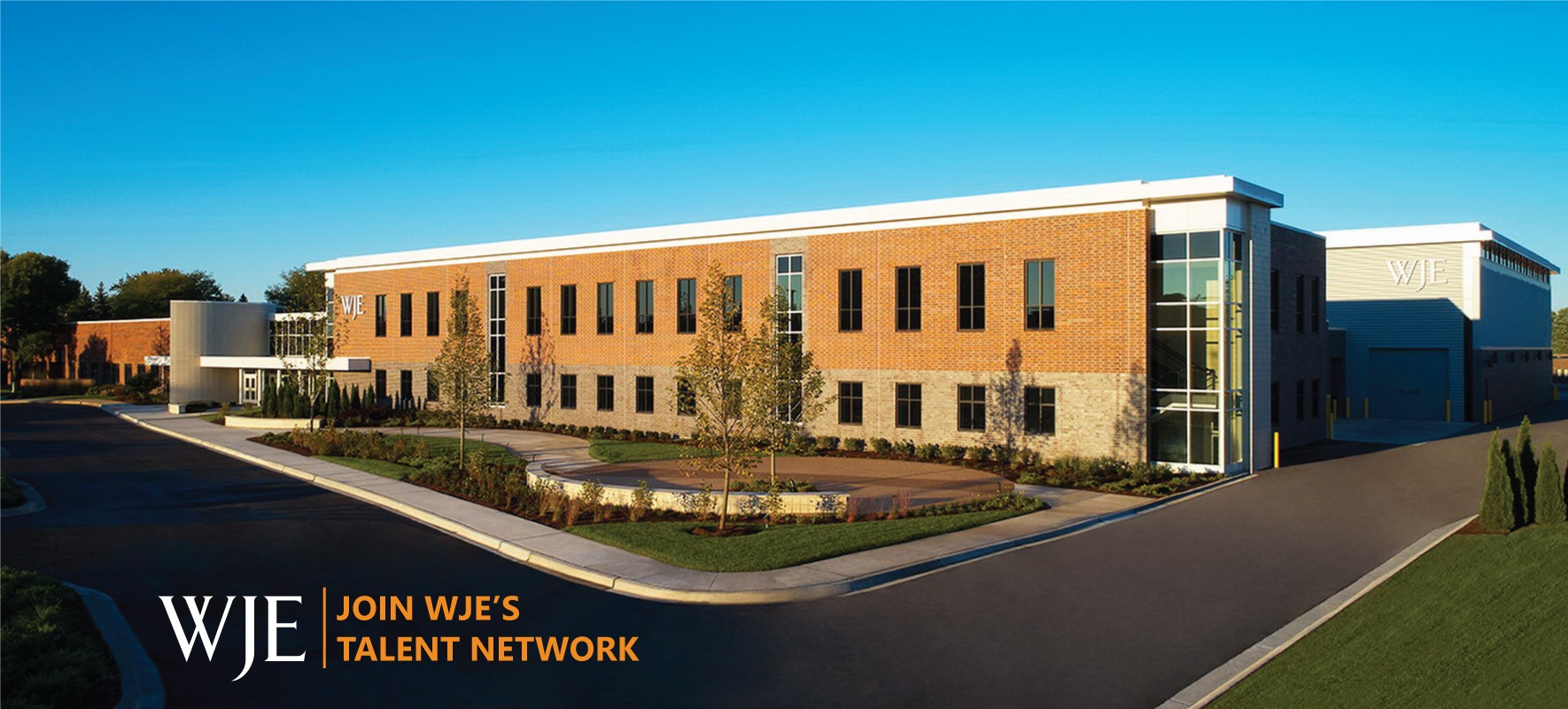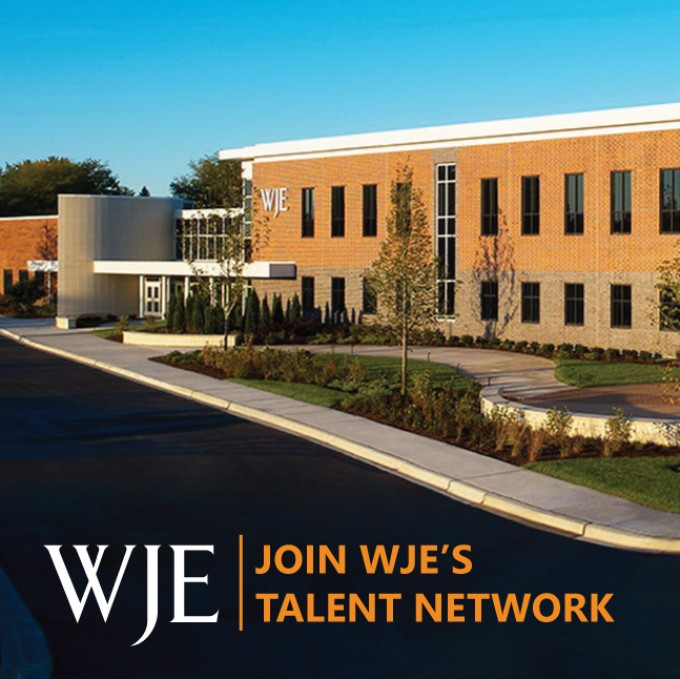 WJE is always looking to connect with extraordinary people, whether you are new to the industry or a well-established expert. Here are three easy steps to make sure that you don't miss out on an opportunity with WJE (and that we don't miss out on connecting with you).
Step 1: Join WJE's Talent Network
Joining WJE's Talent Network is quick and easy. From the WJE Opportunities page, click Join WJE's Talent Network at the top left. Provide your name, email address, and phone number to create a login and password, and you're in! Our Talent Acquisition Team will now be able to contact you and keep you up to date about current and future opportunities.
Step 2: Build out your Presence
Your Presence provides WJE a general understanding of your experience and makes it easier for you to apply to positions when they open. It also gives our Talent Acquisition Team a chance to keep you in mind for future opportunities.
A brief checklist for a complete Presence:
Upload your current resume under the Documents tab.
Fill out relevant information in each section under the Personal Information tab. (Our site can parse your resume to help expedite this process.)
Update your Presence at any time with new skills, qualifications, and/or additional documents that you feel are relevant to your candidacy at WJE.

Step 3: Set up a Job Alert
Setting up a Job Alert is a great way to stay up to date on the latest opportunities at WJE that meet your specific experience, interests, and location preferences. A Job Alert is an e-mail notification sent via a third-party vendor, Mailgun, when a new job opportunity has been posted on WJE's Opportunities page that meets your search criteria.
How to set up a Job Alert:
On the WJE Opportunities page, enter your desired search criteria in the search bar. Any current opportunities that meet your specific criteria will show in the search results. If you do not see anything that meets your specific criteria, you will have the option to set an alert. The lightbulb icon at the right end of the search bar provides some helpful Tips and Tricks for fine-tuning your search criteria.
Once you search, a green button will appear at the bottom right of the search bar with the option to Activate job alerts for this search. Follow this link to create your Job Alert. You may be prompted to sign into your Presence if you are not already logged in.
Select your preferred frequency for the alert and click Create.
Feel free to set up as many Job Alerts as you would like. You will still only receive one e-mail with applicable opportunities for any of your search criteria. Additionally, if no new posts meet your criteria, you will not receive an e-mail notification.
You can unsubscribe from a Job Alert at any time under the Subscriptions section when you are logged into your Presence.