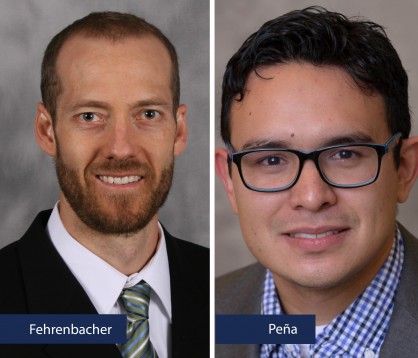 Senior Associate Noah Fehrenbacher is serving a two-year term as president-elect of the Indiana Structural Engineers Association, and Associate III Francisco Peña is serving a two-year term as Board secretary. Both leadership positions began in 2021.
Mr. Fehrenbacher is a structural engineer focused on repair design, building assessments, and structural analysis. Dr. Peña is a civil engineer experienced in the investigation and analysis of a variety of structures and building components.
Learn more about WJE's work in Indiana.