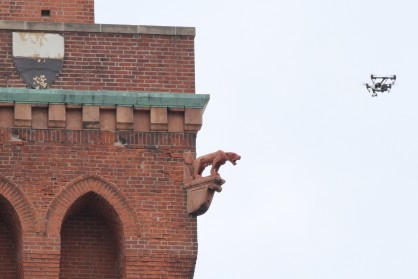 The Federal Aviation Administration (FAA) has issued a waiver to Wiss, Janney, Elstner Associates (WJE) permitting the firm to operate drones at night.

The U.S. Department of Transportation and FAA recently announced the implementation of the first operation rules for routine non-hobbyist use of small unmanned aircraft systems (UAS or "drones"). The provisions of the new rule—formally known as Part 107—are designed to minimize risks to other aircraft and people and property on the ground.

WJE was one of more than seventy organizations receiving waivers on August 29 from the FAA. The majority of the approved waivers were for night operations under Part 107. WJE received its FAA 333 Exemption in March 2016 permitting the firm to legally use drones in certain applications, pursuant to FAA conditions and limitations.

"We are pleased the the FAA has granted us with this night operation exemption," said John Pearson, WJE Associate Principal. "Our clients may benefit from having the option to use drones to safely access and inspect all types of structures. Night flying will allow us to perform infrared inspection of building facades and roofs as well as other structures such as bridge decks."

Drones are increasingly being considered as an alternative means of inspecting structures for damage at locations difficult for direct observation by a person.