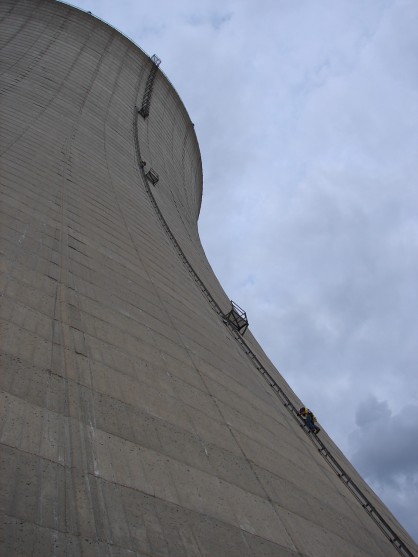 WJE has updated its Nuclear Quality Assurance Program (NQAP) to be compliant with the current requirements established by the nuclear regulatory standard known as ASME NQA-1.

WJE is fully committed to performing designated nuclear safety-related work in accordance with the firm's NQAP which has been designed to comply with the requirements of:

Title 10, U.S. Code of Federal Regulations, Part 50, Appendix B, Quality Assurance Criteria for Nuclear Power Plants and Fuel Reprocessing Plants (Appendix B)
Title 10, U.S. Code of Federal Regulations, Part 21, Reporting of Defects and Noncompliance, (Part 21)
American Society of Mechanical Engineers (ASME) NQA-1-2008 edition with the NQA-1-2009 addenda (NQA-1), Quality Assurance Requirements for Nuclear Facility Applications

The revised program has been implemented to provide WJE clients with regulatory-compliant quality services and builds on WJE's long-standing legacy nuclear quality programs effectively utilized for prior materials, instrumentation, and specialized engineering and testing projects, many of which were performed during original plant construction.

"We will leverage our extensive expertise in structural evaluation and analysis as well as the resources of our in-house laboratory, which is ISO 17025 accredited, to develop QA plans that address project-specific requirements," explained WJE Principal and NQAP program leader Tom Rowe. "Our ASME NQA-1 compliant program will be in effect for all designated safety-related projects, and we are pleased to be able to continue to assist our many energy clients."