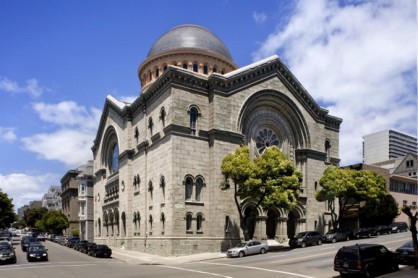 WJE's work on Congregation Sherith Israel has won an Award of Excellence in the Historic Preservation category from the SEAONC 2018 Excellence in Structural Engineering Awards program.

Constructed in 1904 and now on the National Register of Historic Places, Congregation Sherith Israel was designed by famed architect/engineer Albert Pissis. After being noticed under the San Francisco Unreinforced Masonry Ordinance, which required compliance with seismic safety standards for assembly occupancy, the building was subjected to years of study. WJE led the development of a strengthening plan that was feasible and cost-effective yet would not harm the historic interiors and exterior. Construction involved an initial phase of more traditional strengthening in 2010 to maintain occupancy, followed by a second phase of innovative technologies to achieve full compliance in 2017.

The SEAONC annual awards ceremony was held on May 1 in San Francisco, California.