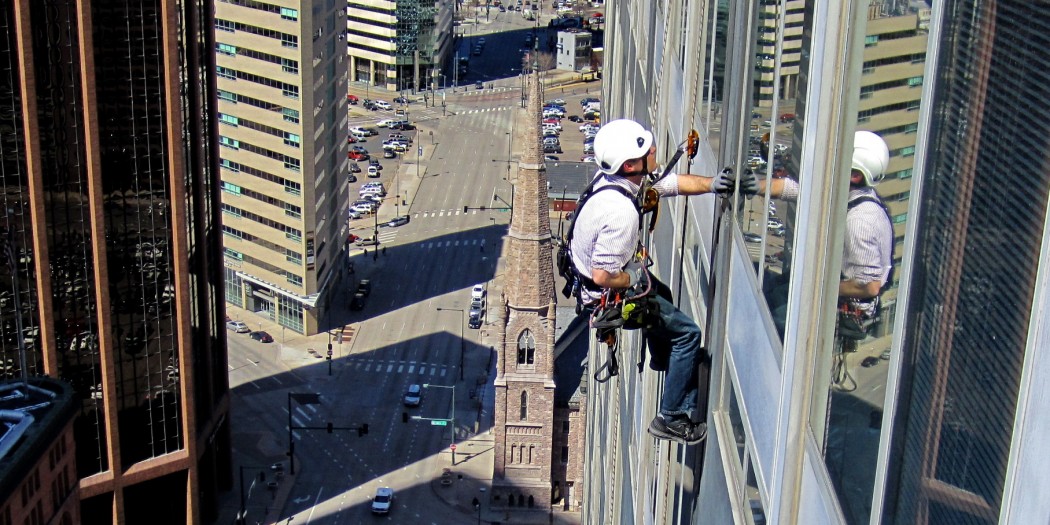 On November 17, 2016, the U.S. Department of Labor's Occupational Safety and Health Administration (OSHA) issued a final rule updating its general industry Walking-Working Surfaces standards specific to slip, trip, and fall hazards. The rule also includes a new section under the general industry Personal Protective Equipment standards that establishes employer requirements for using personal fall protection systems. This new rule will take effect on January 17, 2017, and will have significant ramifications for many buildings, and in particular, for buildings where window washing and other maintenance activities are completed via rope descent systems (RDS), commonly referred to as boatswain's chairs.

29 CFR 1910.27(b)(1)(i): Building owners must provide and contractors must obtain written certification that all anchorages used to secure RDS equipment have been inspected, tested, certified, and maintained so that they are each capable of supporting at least 5,000 pounds per employee attached, applied in any direction. Certification must be completed prior to initial use and at not greater than 10 year intervals. This certification is in addition to the annual visual inspection currently required by OSHA. Both initial certification and annual inspections must now be performed by a qualified person. This provision effectively precludes workers from securing suspension or fall arrest lines to any structural element that has not been specifically certified as an anchorage point, no matter how robust the element is. Building owners have until November 20, 2017, to comply with this provision.


29 CFR 1910.27(b)(2)(ii): Usage of rope descent systems will be prohibited at heights greater than 300 feet above grade unless it can be demonstrated that other means of access are infeasible or less safe than RDS access. This provision takes effect on January 17, 2017.

Numerous other requirements for fall protection, roof guarding, and fixed ladders were modified that will also take effect in 2017.

WJE has extensive experience designing, evaluating, testing, and certifying facade access and fall protection equipment. Questions about these upcoming changes to OSHA requirements can be directed to Jon Lewis at 312.372.0555 or Kurt Holloway at 847.272.7400 for more information.