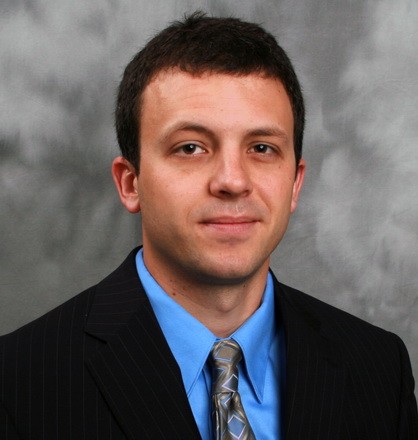 WJE Associate Principal Blake Andrews has been named manager of the company's London office. Mr. Andrews joined WJE in 2008. Previously, he earned a bachelor of science degree in civil engineering from Ohio University and a master of science in civil engineering from the University of Illinois at Urbana-Champaign.
At the start of his WJE career, Mr. Andrews focused on structural evaluation, analysis, and repair design projects, developing expertise in advanced structural modeling, testing, dynamics, and wind engineering. As he progressed in his career, he expanded his competency in other practice areas, including the assessment and repair of building envelopes as well as construction materials performance.
Mr. Andrews' focus will be to develop WJE's London office and expand the firm's services and client base in the United Kingdom and greater Europe.