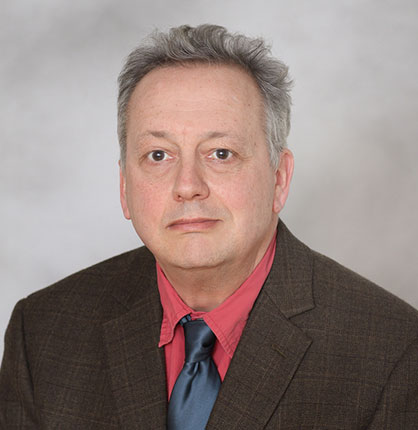 Experience
Timothy Allanbrook, FAIA, has thirty-five years of architectural and preservation experience. His work focuses on investigation, analysis, design documentation, and construction phase services for building restoration projects. Mr. Allanbrook has particular experience in the investigation of masonry facades, historic roofing, window and glazing systems, and waterproofing repairs.
Prior to joining WJE in 2001, Mr. Allanbrook was a partner of Allanbrook Benic Czajka Architects & Planners (ABC), where he managed numerous civic, religious, and institutional projects. His earlier professional experience included a position as studio director at Beyer Blinder Belle and as an associate at The Ehrenkrantz Group.
Mr. Allanbrook is a faculty lecturer for the RESTORE Masonry Conservation Course and has presented papers at various conferences and workshops.
REPRESENTATIVE PROJECTS
Historic Preservation/Repair and Rehabilitation Design
New York Public Library - NY: Assessment and award-winning restoration of marble facades, fine arts sculptures, bronze monumental windows, Monel roofs, and historic plazas
American Museum of Natural History - New York, NY: Restoration of granite masonry and wood windows, new fountain plaza and lighting at Seventy-Seventh Street facades; new copper roof at Hall of Ocean Life
Metropolitan Museum of Art - New York, NY: Restoration of Fifth Avenue facades, including limestone, Monel gutters, monumental bronze windows, and front stairs; miscellaneous roof and skylight replacements; exterior envelope master plan
Providence Masonic Temple (now Renaissance Providence Hotel) - RI: Limestone facade assessment, stabilization, and restoration design
Whitney Museum of American Art - New York, NY: Facade restoration and roof replacement
Eldridge Street Synagogue - New York, NY: Architectural services for new rose window
Facade Assessment
U.S. Courthouse and Post Office - Brooklyn, NY: 100 percent hands-on survey, evaluation, and recommendations for restoration of terra cotta and granite facades
Thurgood Marshall United States Courthouse - New York, NY: Evaluation of historic masonry and monumental stair restoration
Union Theological Seminary - New York, NY: Comprehensive survey and master plan for restoration of exterior masonry facades
450 Lexington Avenue - New York, NY: Evaluation of historic masonry post office facades
Chrysler Building - New York, NY: Evaluation of facade and roofing repairs
Rose Center for Environmental Science - New York, NY: Investigation of structural glass curtain wall at planetarium cube
Peer Review
Saint Patrick's Cathedral - New York, NY: Review of restoration work at masonry facades, copper and slate roofs, stained glass windows, and interior plaster
Cathedral Church of Saint John the Divine - New York, NY: Review interior cleaning approaches after fire
Class of 1945 Library at Phillips Exeter Academy - Exeter, NH: Review of waterproofing repairs
2 Fifth Avenue - New York, NY: Review of brick masonry facade conditions and proposed repair techniques
Hispanic Society of America - New York, NY: Review of proposed limestone masonry facade restoration plans
Professional Affiliations
American Institute of Architects (FAIA), Fellow
Association for Preservation Technology International (APT)
Heritage Preservation, Conservation Program Assessor
Historic Districts Council (HDC)
Society of Architectural Historians (SAH)
National Trust for Historic Preservation
Registrations
Architect in NY
Education
Rhode Island School of Design
Bachelor of Fine Arts, Architecture, 1976
Bachelor of Architecture, Architecture, 1977