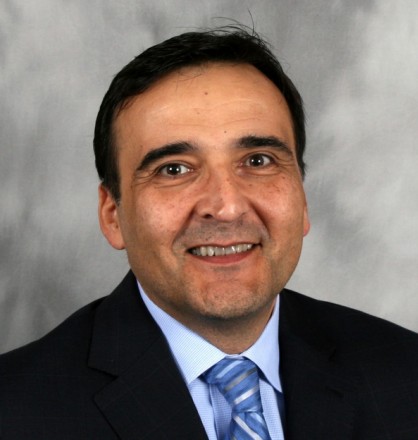 Experience
Petar Plemic joined WJE in 1989 and has since performed over three hundred assignments involving the evaluation of existing structures and the development of repair designs. He has extensive expertise in building envelope assessment and repair for both contemporary and historic structures. Mr. Plemic's experience includes concrete, masonry, and terra cotta facades; curtain walls; and windows for buildings of all types including office, hotel, museum, multifamily residential, courthouse, and religious facilities.
Mr. Plemic has also provided numerous investigative services, repair designs, repair cost estimates and the life cycle cost analyses for parking structures and plazas.
Prior to joining WJE, Mr. Plemic was employed from 1981 by the largest design-build company in former Yugoslavia. While there, he was responsible for bridge design, the on-site project execution and contract document preparation for new construction, as well as the investigation and rehabilitation of existing structures.
REPRESENTATIVE PROJECTS
Building Envelope Assessment
Citicorp Building - Chicago, IL: Assessment and repair design of roofs and curtain wall, ADA vestibule design
Chase Plaza - Chicago IL: Assessment of glass-metal curtain wall and historic terra cotta
Bank One - Chicago, IL: Structural repairs to support thick granite cladding
190 S. LaSalle Street Building - Chicago, IL: Structural assessment of granite curtain wall
One Illinois Building - Chicago, IL: Structural evaluation and remedial design for metal cladding
Kungshuset Building - Stockholm, Sweden: Investigation and design of repairs for marble façade
Marriott Rive Gauche - Paris, France: Concrete facade material evaluation
Romaest Shopping Mall - Rome, Italy: Façade and material evaluation and repair recommendations
Eco Sapucai - Rio de Janeiro, Brazil: Evaluation of glass curtain wall, redesign connections and waterproofing details
Opernturm - Frankfurt, Germany: Evaluation of curtain wall details
O2 Building - Munich, Germany: Evaluation of glass curtain wall at ceiling interface to wind-induced vibration and repair recommendations
Historic Preservation
SBC Building - Milwaukee, WI: Historic terra cotta restoration and preservation
Marshall Field Building - Milwaukee, WI: Structural analysis and development of supplemental supports for terra cotta
Miami-Dade County Courthouse - Miami, FL: Investigation, testing, repair documents for historic terra cotta façade and plaza
Westin Vendome - Paris, France: Investigation and assessment of historic limestone and concrete facade
Repair and Rehabilitation Design
Millennium Park - Chicago, IL: Structural investigation, analysis and repair recommendations for the post-tensioned parking structure
Bala Two Plaza - Bala Cynwyd, PA: Parking garage and plaza rehabilitation, and vibration monitoring
Anheuser Busch Parking Structures - St. Louis, MO: Nondestructive testing and repair of post-tensioned structures repairs
Riverplace - Minneapolis, MN: Underground post-tensioned parking structure rehabilitation
Arab Potash Company Processing Plant - Safi, Jordan: Investigation and repair with glass fiber reinforcing polymer bars
Structural Evaluation and Testing
Chancellory Complex - Itasca, IL: Structural rehabilitation of precast and post-tensioned concrete garages, volume change monitoring and remedial design
Via Parque - Rio de Janeiro, Brazil: Investigation, NDE testing and structural evaluation of building framing
Ras Tanura Refinery - Saudi Arabia: Assessment of sea channel structures
Yanbu Refinery - Saudi Arabia: Evaluation of concrete and corrosion for berth structures
Professional Affiliations
American Concrete Institute (ACI)
American Society of Civil Engineers (ASCE)
Education
University of Belgrade
Bachelor of Science, Structural Engineering, 1982

Illinois Institute of Technology
Master of Science, Civil Engineering, 1990

Northwestern University, Kellogg School of Management
Master of Business Administration, 2003