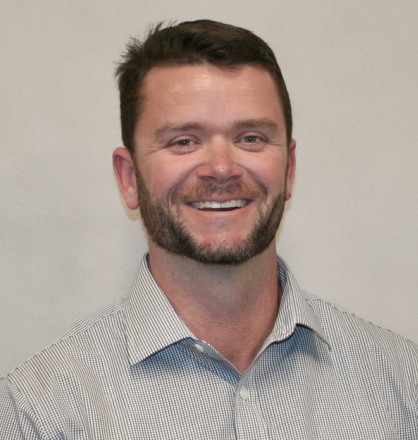 Experience
Nathan Drees brings more than eight years of consulting and construction experience in the roofing and waterproofing industry, as well as fireproofing. Prior to joining WJE in 2018, his experience ranged from installing waterproofing material to project management and estimation. Mr. Drees' primary roles have included roof consulting, conducting field surveys, developing roof designs and specifications, construction administration of roofing and waterproofing projects, and performing water infiltration testing and infrared thermography.
Mr. Drees has extensive experience working with various types of roofing/waterproofing materials, including, TPO, PVC, modified-bitumen, EPDM, hot-applied asphalt waterproofing, sheet membrane waterproofing, and polyurethane coatings. During his field assessments and investigations, he has utilized both destructive and nondestructive testing; which frequently involves field performance testing of windows, cladding systems, waterproofing, roofing, and concrete.
Prior to college, Mr. Drees served in the U.S. Navy on board the USS Iwo Jima, where he worked as a machinist making mission critical parts during Operation Enduring Freedom, the Iraq War, and the Second Liberian Civil War. He received a Navy Achievement Medal for his performance.
REPRESENTATIVE PROJECTS
Roofing and Waterproofing
La Frontera Shopping Center - Round Rock, TX: Roof design
North East Independent School District - San Antonio, TX: Districtwide roofing program
Round Rock Independent School District (RRISD), Canyon Vista Middle School - Austin, TX: Roof assessment, reroof design, and construction administration
RRISD, Hopewell Middle School - Round Rock, TX: Roof consulting for gym addition
RRISD, Deerpark Middle School - Round Rock, TX: Roof consulting for gym addition
Northwest Recreation Center - Austin, TX: Project manager for the installation of below-grade waterproofing*
Uphaus Early Childhood Center - Austin, TX: Project manager for the installation of damp-proofing*
Texas A&M University, Emerging Technologies Building - College Station: Project manager for the installation of waterproofing and sealants*
Windows/Curtain Walls/Skylights
2400 Nueces Apartments - Austin, TX: Window installation assessment, water testing, and construction administration for roofing and waterproofing installation at new apartment building*
Hyatt Regency - Dallas, TX: Water infiltration investigation and water testing of new windows*
IBC Bank - Austin, TX: Window water infiltration investigation and water testing*
Construction Troubleshooting
RRISD, Canyon Vista Middle School - Austin, TX: Roof replacement
St. Edward's University, John Brooks Williams Natural Science Center - Austin, TX: Installation of roofing, below-grade waterproofing*
Westpointe Village - New Braunfels, TX: Roof installation*
Austin Community College, Hays Campus - Kyle, TX: Roof installation*
Amli Escena - Irving, TX: Damp-proofing installation*
Nondestructive Evaluation
University of Texas at Austin, Main Building: Evaluation of waterproofing placement, including infrared thermal readings, adhesion pull-off testing, and thickness gauge
RRISD, Canyon Vista Middle School - Austin, TX: Roof evaluation, including review of base flashings and bridging
Brazos River Authority - Waco, TX: Water infiltration assessment and water testing
*Indicates projects with previous firm
Professional Affiliations
International Institute of Building Enclosure Consultants - Central Texas Chapter
Registrations
Registered Roof Observer (RRO)
Education
Texas State University
Bachelor of Science, Construction Technology/ Management, 2009