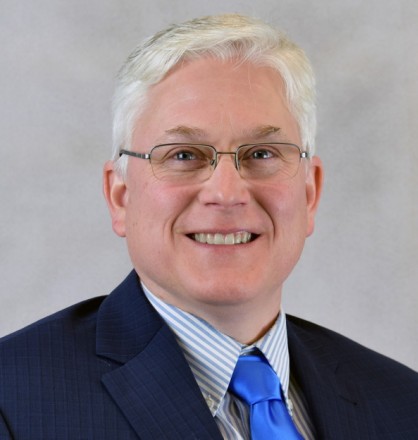 Experience
Michael Nagle is a building envelope consultant with specialization in facade, windows, and roofing problems in existing, historic, and new buildings. Since joining WJE in 2004, he has provided professional services for numerous projects involving water and air leakage, condensation, and distress conditions in a variety of building envelope systems including; brick masonry, stone, terra cotta, windows, curtain wall, metal wall panels, EIFS, stucco, sealants, roofing, and waterproofing.
Mr. Nagle leverages his experience gained from the investigation and evaluation of building problems to assist building owners, contractors, and design professionals by performing building envelope peer reviews, commencing with the design phases and extending through completed construction with on-site observation and performance verification.
Prior to joining WJE, Mr. Nagle was a project manager facilitating the design, detailing, and construction administration of facade restoration, roofing replacement, and new construction projects.
REPRESENTATIVE PROJECTS
Facade Assessment
College of Design, Architecture, Art and Planning at University of Cincinnati - Cincinnati, OH: Water infiltration investigation of EIFS facade and windows
Finney Chapel at Oberlin College - Oberlin, OH: Masonry facade and clay tile roofing condition assessment
Hollywood Casino - Toledo, OH: EIFS failure investigation
Key Bank - Akron, OH: Water infiltration investigation of curtain wall and foundation waterproofing
Loy Hall at Capital University - Columbus, OH: Facade and roofing condition assessment
Perry's Victory and International Peace Memorial - South Bass Island, OH: Exterior condition assessment and restoration
Westinghouse Corporate Headquarters - Cranberry Township, PA: Investigation of air leakage and thermal discomfort
Peer Review
Cardinal Health - Dublin, OH: Building envelope peer review of office building
Concord Medical Center - Concord, OH: Building envelope peer review of physician office building
Dayton Public Schools - Dayton, OH: Building envelope peer review of several elementary, middle, and high schools
Lindner Center of Hope - Mason, OH: Building envelope peer review of health care facility
Springfield Regional Medical Center - Springfield, OH: Building envelope peer review, construction observation, and performance testing of health care facility
Roofing and Waterproofing
LifeTime Fitness - Beachwood, OH: Roofing condensation investigation
NEORSD - Cleveland, OH: Condition assessment of several buildings
Quicken Loans Arena - Cleveland, OH: Roofing condition assessment
OARDC at The Ohio State University, Wooster Campus: Campus-wide tornado damage assessment
Repair and Rehabilitation Design
Church of the Saviour - Cleveland, OH: Water infiltration investigation, built-in gutter replacement, slate roof repairs, and masonry facade repairs
Fenn Tower, Cleveland State University - Cleveland, OH: Cast stone assessment, stabilization and replacement
PNC Center - Cleveland, OH: Roofing condition assessment and replacement at thirty-five story office tower and five-story annex
The Inn at Ohio Northern University - Ada, OH: Facade recladding and structural repairs
Renaissance Cleveland Hotel - Cleveland, OH: Facade restoration and roofing replacement
Professional Affiliations
American Institute of Architects (AIA)
ASTM International
Registrations
Architect in NY, OH, and PA
National Council of Architectural Registration Boards Certificate
Education
Erie Community College
Associate in Applied Science, Architectural Technology, 1988
State University of New York at Buffalo
Bachelor of Architecture, 1991
Master of Architecture, 1993