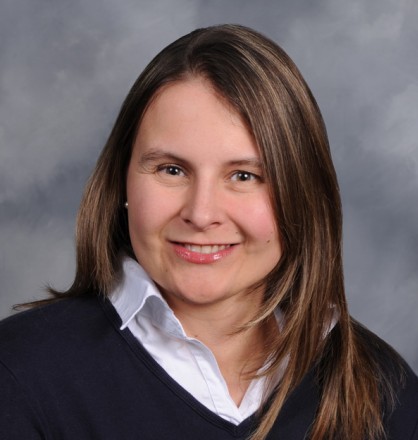 Experience
Since joining WJE in 2006, Kathryn Jaworski has been involved in a wide range of investigations of existing structures, including the assessment of buildings, tunnels, bridges, plazas, parking garages, and national monuments. Her projects have included assessments of both structural and building envelope performance involving deterioration, distress, leakage, wind damage, failure investigation, and evaluation of construction and design errors. Materials involved with these projects include steel, cast-in-place concrete, precast concrete, cast stone, limestone, granite, masonry, glass, wood, terra cotta, stucco, and EIFS.
The use of visual, nondestructive, and invasive survey techniques have been components of the condition assessment process. Ms. Jaworski has participated in several investigations requiring the use of WJE's Difficult Access Team, which utilizes industrial rope access techniques to perform inspection work when the use of traditional access equipment is not feasible.
Following field investigations, Ms. Jaworski has assisted in the development of remedial designs for structures, preparation of construction documents, and the resulting construction phase services.
REPRESENTATIVE PROJECTS
Bridge Engineering
Illinois DOT - Cook County, IL: Fracture critical inspection of several fracture critical steel truss, steel girder, and moveable bascule bridge structures
Iowa DOT: Corrosion study of epoxy-coated rebar in eight bridge decks using various NDT techniques, including ground penetrating radar and comparison with evidence from core samples
Failure Investigation
Central Artery/Tunnel Safety Audit - Boston, MA: Field inspection of structure and finishes of tunnel roadways and plenums after ceiling panel collapse
David L. Lawrence Convention Center - Pittsburgh, PA: Field inspection of steel beam expansion joint connections and precast double-tee beams after collapse; weld inspection of retrofit beam seats
Hurricane Ike - Houston, TX: Assessment of damage to cladding, curtain wall, and roofing components of several commercial high-rise buildings
Masonry Structures
Washington National Cathedral - Washington, D.C.: Post-seismic damage assessment using industrial rope access techniques and repair recommendations
Joseph Smith Memorial Building - Salt Lake City, UT: Weld inspection of connections supporting facade access equipment and terra cotta cladding assessment using industrial rope access techniques
Repair and Rehabilitation Design
Chase Tower - Chicago, IL: Inspection, repair recommendations, and construction phase services for granite facade repairs and sealant installation
Washington Metropolitan Area Transit Authority - Bethesda, MD: Visual and magnetic particle testing of repair welds within steel box girders of Red Line structure
Structural Evaluation
Washington Monument - Washington, D.C.: Condition assessment of post-seismic damage using industrial rope access techniques and repair recommendations
Perry's Victory and International Peace Memorial - Put-in-Bay, OH: Investigation of structural integrity of monument observation deck, instrumentation and load testing of plaza structure, and stone repair on fascia and shaft of monument
Chicago Public School District - IL: Structural condition assessment, instrumentation, and load testing of reinforced concrete roof framing
Registrations
AWS Certified Welding Inspector
IDOT Certified Bridge Inspection Team Leader
Level 2 Lead Technician - Society of Professional Rope Access Technicians
NHI Course 130055 - Safety Inspection of In-Service Bridges
NHI Course 130078 - Fracture Critical Inspection Techniques of Steel Bridges
Professional Engineer in IL
Education
Johns Hopkins University
Bachelor of Science, Civil Engineering, 2006