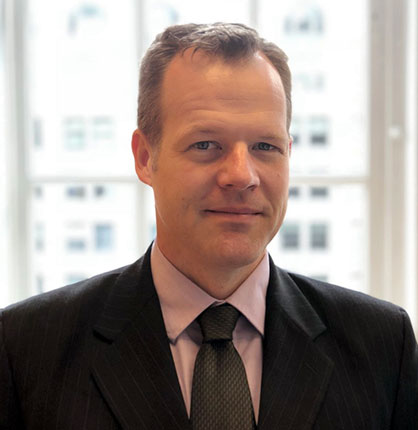 Experience
Justin M. Spivey specializes in the condition assessment, renovation, repair, and adaptive reuse of existing structures. He has worked with many National Register and National Historic Landmark properties as well as buildings damaged by natural and man-made disasters. Mr. Spivey is familiar with a wide range of materials, from nineteenth-century cast and wrought iron, wood, and masonry through new construction designed for earthquake loading.
After attending the University of California on a Berkeley Graduate Fellowship, Mr. Spivey documented historic bridges for the Historic American Engineering Record. He has also worked as a consulting engineer and in overseas construction management. Mr. Spivey's project experience covers every phase from conceptual design to contract documents to commissioning.
Mr. Spivey has also taught courses in preservation engineering at Johns Hopkins University in Baltimore, Maryland, and in historic preservation at the University of Pennsylvania.
REPRESENTATIVE PROJECTS
Structural Evaluation
Major Retail Store Chain - Various Locations Nationwide: Evaluation of welded connections in open-web steel joists
New York State Capitol - Albany: Survey of as-built floor and roof structure; rating of live load capacity*
Failure Investigation
Multiple Properties - Bayonne, NJ, New York, NY, and Philadelphia, PA: Investigation of damage associated with adjacent demolition and construction
Litigation Consulting
Multiple Properties - NJ, NY, and PA: Expert reports and testimony in disputes regarding excavation support, facade repair, and water infiltration
Shopping Center - PA: Service as Independent Decision Maker to resolve owner-contractor dispute
Historic Preservation
Homestead Farm at Oak Ridge - Clark and Edison, NJ: Structural condition assessment for historic structure report
Mount Moriah Cemetery Gatehouse - Philadelphia, PA: Design of temporary structural stabilization
North Brother Island - Bronx, NY: Structural engineering consultation for conservation and access study
Warwick Hotel at Rittenhouse Square - Philadelphia, PA: Inspection and restoration of National Register-listed brick and terra cotta facade
Repair and Rehabilitation Design
Enfield School - Oreland, PA: Reconstruction of brick masonry parapets
Erdenheim School - Flourtown, PA: Repairs to address below-grade water infiltration
Verrazano Narrows Bridge - New York, NY: Development of design-build RFP documents for rehabilitation of tower pedestals
Disaster Response
Various Locations - DE, NJ, NY, and PA: Damage assessments following Hurricane Irene, Virginia earthquake, and post-tropical
storms Sandy and Ida
Construction Administration
New U.S. Embassy Compound - Rangoon, Burma: Construction quality control and commissioning*
Walnut Park Plaza Apartments - Philadelphia, PA: Construction administration for four-year phased repair of National Register-listed brick and cast stone facade
Wood Structures
Cathedral Church of the Nativity - Bethlehem, PA: Repair of roof framing damaged by wind
Friends Academy - Locust Valley, NY: Repair of distressed timber roof trusses
Hanging Flume - Uravan, CO: Industrial rope access-based condition assessment of 1880s mining structure suspended from a cliff*
River Rooms by Stacy Levy - Philadelphia, PA: Structural engineering for outdoor wood sculpture installation
*Indicates with previous firms
Professional Affiliations
American Institute of Steel Construction
American Society of Civil Engineers
Association for Preservation Technology International
Delaware Valley Association of Structural Engineers
Registrations
APT Recognized Professional
Professional Engineer in CA, CT, DE, KY, MA, MD, NJ, NY, PA, and VA
Education
The Cooper Union for the Advancement of Science and Art
Bachelor of Engineering, Civil Engineering, 1996
University of California, Berkeley
Master of Science, Structural Engineering, 1997