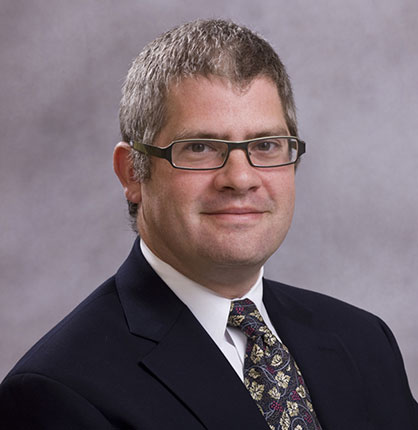 Experience
Joshua Freedland has extensive experience with materials conservation of historic buildings. His work has included materials analysis, building documentation, facade investigations, preservation recommendations, and construction observations. Mr. Freedland has worked with a wide variety of materials, including granite, marble, limestone, brick masonry, terra cotta, stucco, plaster, and architectural metals.
Mr. Freedland has provided preservation recommendations for hundreds of buildings, monuments, and sculptures, including many listed on the National Register of Historic Places and local registers. Multiple local and national organizations have recognized his preservation work for excellence.
Numerous archaeological sites in the United States and abroad have benefited from Mr. Freedland's conservation consulting services. He has published and presented extensively on materials and site conservation, including laboratory studies on desalination efficiency, stone consolidants, and masonry cleaning and preservation.
REPRESENTATIVE PROJECTS
Historic Preservation
Chicago Theatre - Chicago, IL: Facade and marquee restoration
Eisenhower Executive Office Building - Washington, D.C.: Evaluation of interior finishes and granite facade
Gateway Arch - St. Louis, MO: Historic structures report and terrazzo analysis
Independence Hall - Philadelphia, PA: Historic preservation consulting
Minnesota State Capitol - St. Paul, MN: Preservation of interior and exterior
Washington Monument - Washington, D.C.: Assessment and repair design of damage from seismic event
Facade Assessment
30th Street Station - Philadelphia, PA: Facade restoration and restoration design
Chicago City Hall - IL: Facade investigation and restoration design
Chicago Tribune - Chicago, IL: Limestone facade investigation
Marquette Building - Chicago, IL: Evaluation of and repair design for terra cotta and brick facade
Nebraska State Capitol - Lincoln, NE: Materials conservation and treatment recommendations
North Dakota State Capitol - Bismarck, ND: Facade assessment and repair
Old McLean County Courthouse - Bloomington, IL: Assessment and repair documents of limestone facade
One Prudential Plaza - Chicago, IL: Repair of limestone facade and cleaning of aluminum window frames and spandrels
Materials Conservation Analysis
New York Public Library - New York, NY: Evaluation of Vermont marble facade
U.S. Custom House - New Orleans, LA: Evaluation and conservation of Tuckahoe marble interior
Facade Cleaning Studies
Chase Tower - Chicago, IL: Cleaning of granite facade
Museum of Science and Industry - Chicago, IL: Cleaning of limestone facade
Philadelphia Masonic Temple - Philadelphia, PA: Stone cleaning evaluation and granite studies
Coatings Investigation
860–880 North Lake Shore Drive - Chicago, IL: Facade painting of steel curtain wall
CNA Plaza - Chicago, IL: Recoating of steel cladding
Farnsworth House - Plano, IL: Repairs and recoating of curtain wall
TD Centre - Toronto, Ontario: Recoating of steel curtain wall
Monument Assessment and Conservation
Four Seasons by Chagall - Chicago, IL: Conditions assessment of mosaic
Untitled by Picasso - Chicago, IL: Conservation assessment of weathering steel monument
Professional Affiliations
American Institute for Conservation of Historic and Artistic Works (AIC), professional associate and Architecture Specialty Group (ASG) past chair
Art Institute of Chicago-Graduate Program in Historic Preservation, instructor
Association for Preservation Technology International (APT)
Education
Brandeis University
Bachelor of Arts, History, 1995
Master of Arts, Comparative History, 1995
University of Pennsylvania
Master of Science, Historic Preservation, 1999
Advanced Certificate, Architectural Conservation, 2000