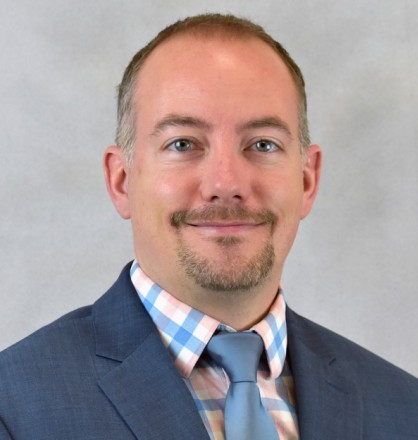 Experience
David Finley is involved in a wide range of structural and architectural investigations. His building envelope experience includes water infiltration testing of windows, curtain walls, masonry facades, and plaza and below-grade waterproofing as well as condensation and air leakage testing of glazed fenestrations and masonry facades. Mr. Finley's structural investigations have included concrete, masonry, steel, and wood structures.
Mr. Finley is well versed in performing hygrothermal analyses using steady and transient state techniques. Additionally, Mr. Finley is capable of analyzing window and wall systems for two dimension thermal conduction.
Mr. Finley has also assessed heaving of concrete slabs-on-grade caused by the use of expansive fill material. In addition to investigations, Mr. Finley has prepared repair documents, performed peer reviews, and performed construction observation of new and repair construction.
REPRESENTATIVE PROJECTS
Structural Evaluation
Forest Resources Building - University Park, PA: Investigation of slab-on-grade heaving due to expansive aggregate fill
Horace Mann Elementary School - Indiana, PA: Assessment of excessive deflection, and visual grading of historic wood framing
Peer Review
Akron Public Schools - Akron, OH: Peer Review of multiple school additions and new school facilities
Mercy Hospital West - Dayton, OH
Mercy Health Headquarters - Cincinnati, OH
Scott Hall - Pittsburgh, PA
Facade Assessment
Graves Hall - Columbus, OH: Assessment of brick masonry cladding distress
North High Street Office Complex - Columbus, OH: Assessment of limestone and granite cladding
Corporate Headquarters - Cranberry Township, PA: Assessment of insulated metal panel cladding
Condensation and Water Entry Studies
Kohl Building - Oberlin, OH: Investigation of air leakage and condensation due to vapor diffusion
First Energy Complex - Akron, OH: Investigation of condensation with the exterior wall cavity
Stone Oak Medical Center - San Antonio, TX: Investigation of water infiltration through curtain walls and masonry facade
Health Center - Brunswick, OH: Investigation of wall and fenestration condensation
Foxwoods Tanger Outlets - Mashantucket, CT: Analysis of thermal conductivity via thermal bridging of structural elements
North Residential District Transformation - Columbus, OH: Hygrothermal Analysis of proposed exterior wall design
Health and Wellness Center - Rootstown, OH: Investigation of water infiltration through composite metal panel cladding
Roofing and Waterproofing
Lindner Hall - Cincinnati, OH: Investigation of water infiltration through plaza waterproofing
Saint Sava Church - Cleveland, OH: Assessment and investigation of water infiltration through stainless steel standing seam roofing
Repair and Rehabilitation Design
Beaver Stadium - University Park, PA: Sealant, waterproofing, and embedded railing grout repair
Church of the Savior - Cleveland, OH: Built-in copper gutter design and granite masonry repairs
Homewood Suites - Beachwood, OH: EIFS recladding design
Litigation Consulting
Bethany Village Center - Dayton, OH: Investigation of distress wood veneer
Stonebridge Condominiums - Cleveland, OH: Consultation for reported water infiltration
High-Rise Medical Building - Cincinnati, OH: Investigation of metal panel cladding failure
Professional Affiliations
ASHRAE (Technical Committee 4.4, 1.12, SSPC 160)
Association of the Wall and Ceiling industry
Building Enclosure Council - Cleveland Chapter
International Institute of Building Enclosure Consultants
Sealant, Waterproofing and Restoration Institute
Registrations
AWCI Certified EIFS Professional
Certified Level I Thermographer
Education
The Pennsylvania State University
Bachelor of Architectural Engineering, 2008
Master of Architectural Engineering, 2008