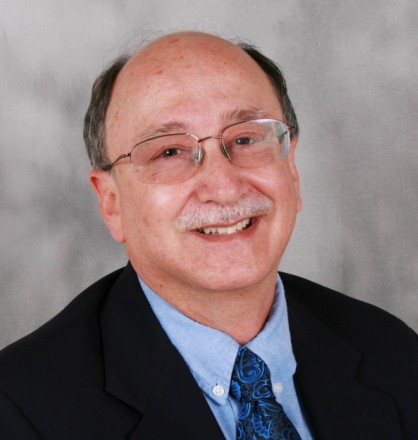 Experience
Alan Stone is a recognized metallurgical expert in the failure analysis of metal components, metallography, scanning electron microscopy, and ferrous metallurgy heat treatment. He has performed thousands of failure analyses and corrosion investigations. Mr. Stone's areas of expertise include optical microscopy of metals and scanning electron microscopy/EDS micro analysis. His experience includes analyzing components from structural, process, aviation, defense, marine, automotive, rail, and manufacturing industries. His projects include evaluations of structural metals, castings, forgings, springs, gears, tools, valves, nozzles, electrical and electronic components, machine parts, transmission and brake components, and piping/plumbing. In addition Mr. Stone's work has involved archeological, antique, and art objects, including specimens of historic and national significance such as assisting with locating the remains of the first T. Rex (dynamosaurus).
Mr. Stone has contributed to the Spectrum Library Identification and Classification Explorer (SLICE) energy dispersive spectrometer (EDS) database, which was originally developed for the Federal Bureau of Investigation. He has also hosted ASM Materials Camps for ASM International (formerly known as the American Society for Metals); has taught heat-treating workshops for ASM; has published photomicrographs in numerous trade journals, reference books, and technical websites; and has published in the ASM Case Histories of Failure Analysis Handbooks, Volumes 1 and 2.
Mr. Stone was formerly the president and director of Aston Metallurgical Services Co. Inc., an independent metallurgical testing laboratory. Prior to that, he was the division manager with the United State Testing Company Technical Services and plant metallurgist for Metal Treating & Engineering.
REPRESENTATIVE PROJECTS
Failure Analysis
Parking Structure - Milwaukee, WI: Failure analysis and metallurgical evaluation of welded connector plates
Parking Structure - California, PA: Failure analysis and metallurgical evaluation of welded connector plates
Water Main Pipe - Chicago, IL: Failure analysis and metallurgical evaluations of catastrophic failure
Structural Piping - Various Chemical Plants: Failure analysis/corrosion investigations*
Steam Line - Austin, TX: Metallurgical failure analysis of various components involved in a catastrophic steam line failure
Roof Bolt/Stud Failures - Miami, FL: Failure analysis and metallurgical evaluations of catastrophic failure
Corrosion Assessment
Chiller Tubes - Dubai: Corrosion evaluations of copper tubing*
A/C Piping - DeKalb, IL: Corrosion evaluations of stainless steel piping*
Copper Water Pipe - Killington, VT: Corrosion evaluations of pin holes in copper piping*
Aircraft Wiring Red Plague Attack: Corrosion evaluations of silver plated copper wiring*
Laboratory Evaluations
Missile Component: Metallurgical evaluations of material defects*
*Indicates with previous firms
Professional Affiliations
American Association for the Advancement of Science
American Chemical Society
American Society for Materials
Microbeam Analysis Society
Midwest Society of Electron Microscopists
International Metallographic Society
Society for Automotive Engineering
State Microscopy Society of Illinois
Education
Illinois State University
Bachelor of Arts, Liberal Arts, 1977
University of Illinois at Urbana-Champaign
Bachelor of Science, Metallurgical Engineering, 1978
Master of Business Administration, 1980