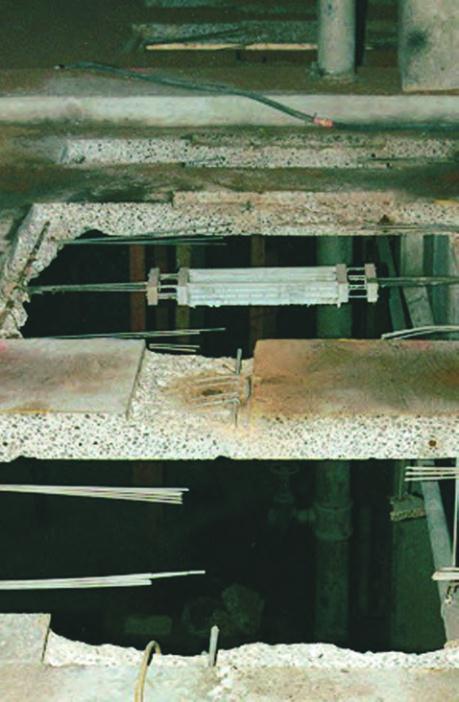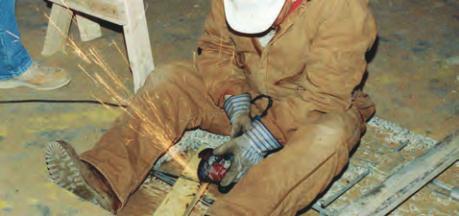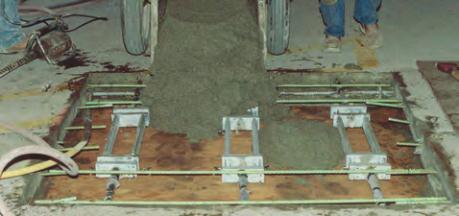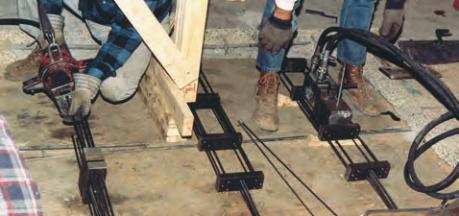 Busch Stadium
Park i ng Garage Eva l uat i on and Repa i r
1990
The two nine-story parking garages at the old Busch Stadium occupy an entire city block in downtown St. Louis, Missouri. In 1990, WJE conducted an
evaluation of the condition of these two large structures, necessitated by the apparent failure of two post-tensioning tendons in the east garage. Because
the initial evaluation revealed extensive corrosion, Anheuser-Busch engagedWJE to design a repair program for both garages.
At completion, the Busch Stadium garage repair was the largest post-tensioning repair project in the United States. Approximately 1,000
tendon repairs were performed in these two facilities. The project helped WJE gain expertise in post-tensioning evaluation and develop repair
techniques that are still in use.
Notes of Interest
• Due to the size of the garages and the extent of the work,
the repairs took approximately eighteen months to complete.
• The stadium was designed by Edward Durell Stone,
who also designed the Kennedy Center for the Performing
Arts inWashington, D.C., and the Amoco Building in
• Busch Stadium hostedWorld Series games in six
different seasons: 1967, 1968, 1982, 1985, 1987, and
2004. The stadium was also the site of Mark McGwire's
historic sixty-second home run of the 1998 season that
broke Roger Maris' single-season record, as well as
McGwire's seventieth of that season (a record that lasted
until Barry Bonds surpassed it in 2001).