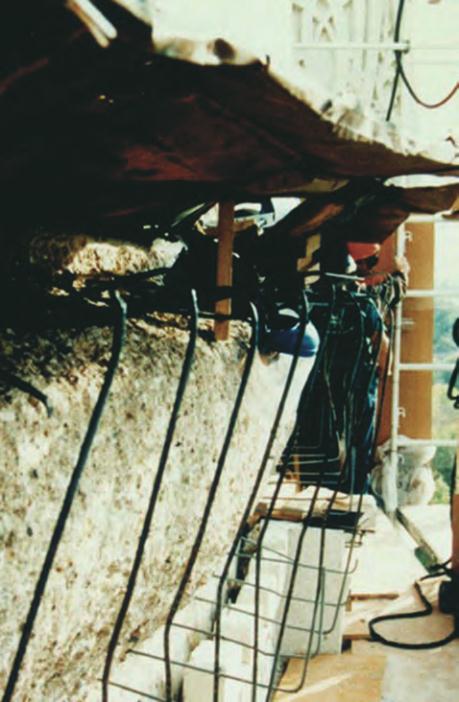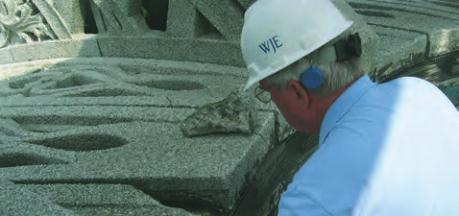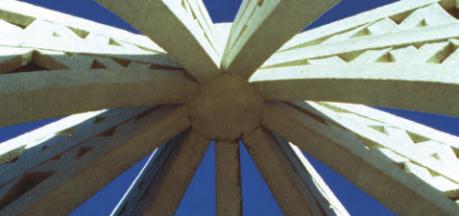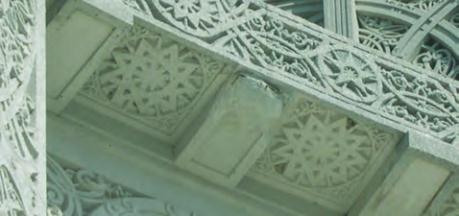 BahÁ'i House of Worship
Ornamenta l Conc rete Inves t i gat i on and Repa i r
1985
–present
Completed in 1953, the Bahá'i House of Worship inWilmette, Illinois, was designed by architect Louis Bourgeois and engineer John J. Earley for the
National Spiritual Assembly of the Bahá'is of the United States. It was placed on the National Register of Historic Places in 1978. Since 1985, the National
Spiritual Assembly has retainedWJE to design the restoration of the ornamental precast concrete facades, stairs, and terraces, as well as cleaning and
waterproofing of the exterior concrete. The project has included hands-on inspection, field and laboratory testing of the concrete, petrographic studies,
structural analysis, and development of repair details and construction documents.
WJE provided rigorous coordination during implementation of the repairs to ensure an appropriate concrete mix that matched the building's
original highly decorative surfaces. The firm has received numerous awards for its work on the Bahá'i House of Worship, both for preservation of
a significant architectural masterwork and for the inventive technical approach WJE has used in the concrete repair.
Notes of Interest
• TheWilmette house of worship is the largest and the
oldest surviving Bahá'i House of Worship, second only
to the original temple in Russia, which was destroyed
• The building has nine sides, representing the nine religions
subsumed under the Bahá'i faith.
• Bahá'i Houses of Worship are open to all people. Services
focus solely on the worship of God, and there are no
collections and no sermons. Only theWord of God is
uttered within the Temple, with readings from all the holy
writings of the earth. The only instrument used is the
human voice, and the choir in any Bahá'i House of Worship
sings without instrumental accompaniment.