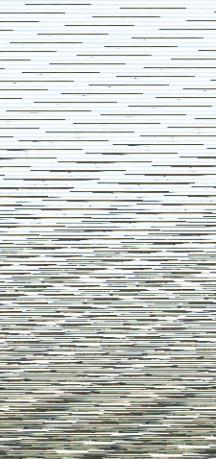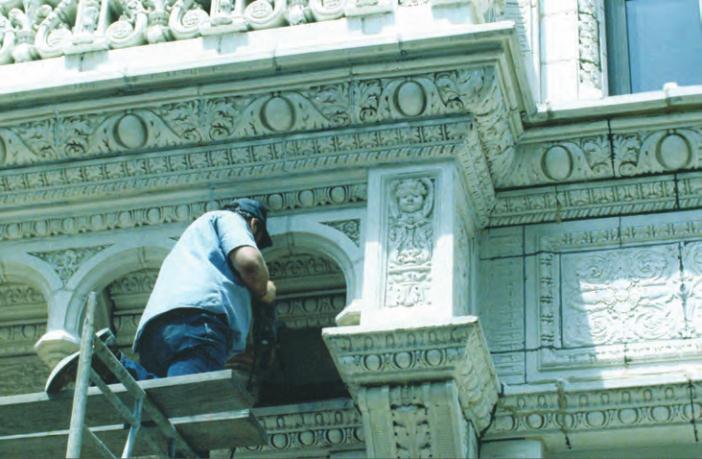 Railway Exchange Building
Fac ade Repa i r /Res torat i on
1982
–present
The May Company retainedWJE to help develop a plan for the restoration of the facade of its corporate headquarters, the Railway Exchange Building,
in St. Louis, Missouri. The project included terra cotta restoration and window replacement. The successful restoration of the Railway Exchange has led to
at least one additional project for the May Company in each successive year.
The May Company projects illustrate long-term continuing services for a single client; WJE's ability to offer comprehensive technical expertise and
practical solutions for a wide range of repair projects; and the firm's active role in the preservation of historic landmarks. Collectively, WJE's work
for the May Company has contributed to the revitalization of numerous urban centers across the country.
Notes of Interest
• Other historic May Company buildings for whichWJE
provided facade repair services include the Hecht Company
Warehouse building inWashington, D.C.; Filene's downtow
store in Boston; the Gimble's building in Pittsburgh; the
Meyer Frank downtown store in Portland, Oregon; and the
Lord & Taylor store in New York. Most of these buildings ar
on the National Register of Historic Places. In many cases,
WJE received preservation awards and other recognition
• When completed in 1914, the twenty-story Railway
Exchange was the tallest building in St. Louis.
• WJE has also provided many types of services for well over
one hundred other May Company mall stores around the
country. These services have included marble inspections,
exterior wall reclads, and even seismic upgrades. Ongoing
May Company (now Federated Department Stores) work
includes repairs to the historic Marshall Field's store in
downtown Chicago and the Kaufmann's store in Pittsburgh.