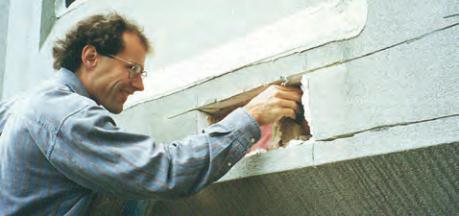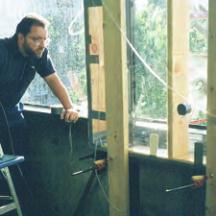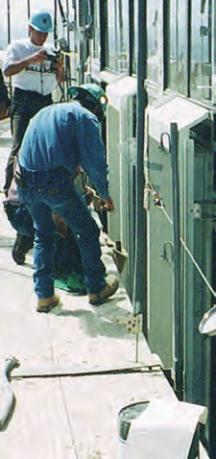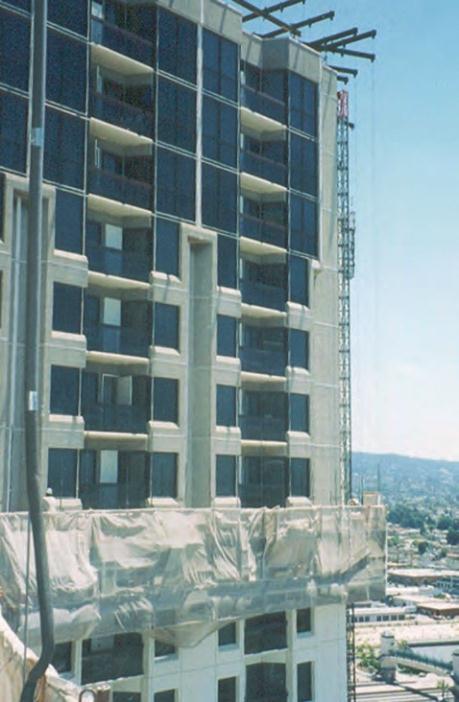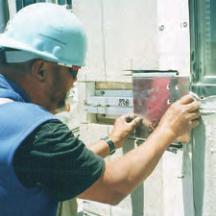 Pacific Park Plaza
Overc l add i ng
1994
Pacific Park Plaza in Emeryville, California, is an irregularly shaped thirty-story condominium building originally clad with an exterior insulation
finish system (EIFS). When the EIFS cladding developed extensive leakage problems, the Pacific Park Plaza Homeowners Association retainedWJE
to investigate the building envelope failure and design a new cladding system to be constructed over the existing facades.
This project, an early example of overcladding for existing facades, established WJE as a premier facade and waterproofing consultant in
California. The project also enhanced WJE's reputation as a leader in large-scale architectural consulting services, and was instrumental in
the growth and technical development of the San Francisco branch office.
Notes of Interest
• This project used an innovative solution that combined
solid aluminum rain screen panels with the existing EIFS
to solve a massive waterproofing problem. It was the first
known use of Riv-Nuts to support cladding and is still one
of the largest rain screen applications in the United States.
• Before colonization by Spain in 1776, this area was the
site of extensive Native American settlements. Mudflats
rich with clams and rocky areas filled with oysters provided
a reliable food source for the area's early inhabitants, who
disposed of their clam and oyster shells in a single place
over time, creating what is known as the Emeryville
Shellmound, a massive archaeological site.