In the course of our work as preeminent problem solvers,
the engineers, architects, and materials scientists of WJE often encounter incredible photographic opportunities. Whether in the field or in the testing laboratory, our staff gets a close-up view while using a hands-on approach when working with the structures, systems, and construction materials of the built world.
Through the establishment of an annual photography competition in 2008, we began to formally encourage our employees to look for unique photographic opportunities while on the job. Since that time, more than a thousand images have been submitted to our contest. The competition has only two guidelines. First, the photos must be extraordinary shots that are artistic and relate to the built world. Second, the photos must be taken during the course of WJE project work.
We recently published a book of this photography that celebrates the awareness, creativity, and talent of our employees by sharing with you the best of The WJE Perspective.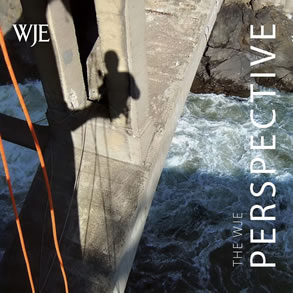 View The WJE Perspective book.